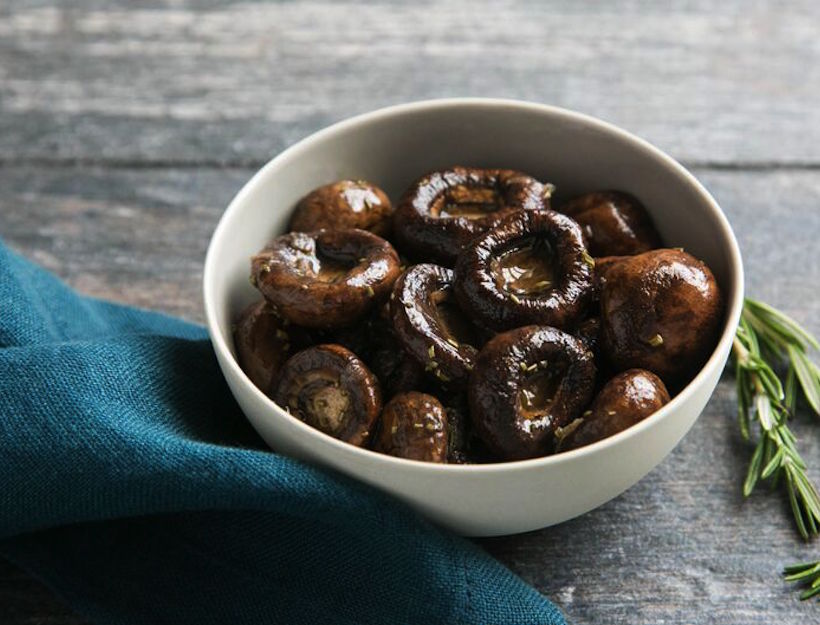 These marinated mushrooms are really easy to make and last for a week in the fridge. They're great on toast, in pastas and salads, or simply eaten out of the jar.
1. Preheat oven to 375°F.
2. Toss mushrooms on a baking sheet with 1 tablespoon olive oil and ¾ teaspoon salt. Roast for 10 minutes.
3. While the mushrooms roast, whisk together rosemary, garlic, red wine vinegar, remaining 1 tablespoon olive oil, remaining ¾ teaspoon salt, and sugar in a large bowl.
4. When the mushrooms are ready, pour into the vinegar mixture along with any cooking liquid on the baking sheet.
5. Let cool to room temperature, then store in the fridge for at least 2 hours and up to 1 week.
Originally featured in The Healing Power of Mushrooms