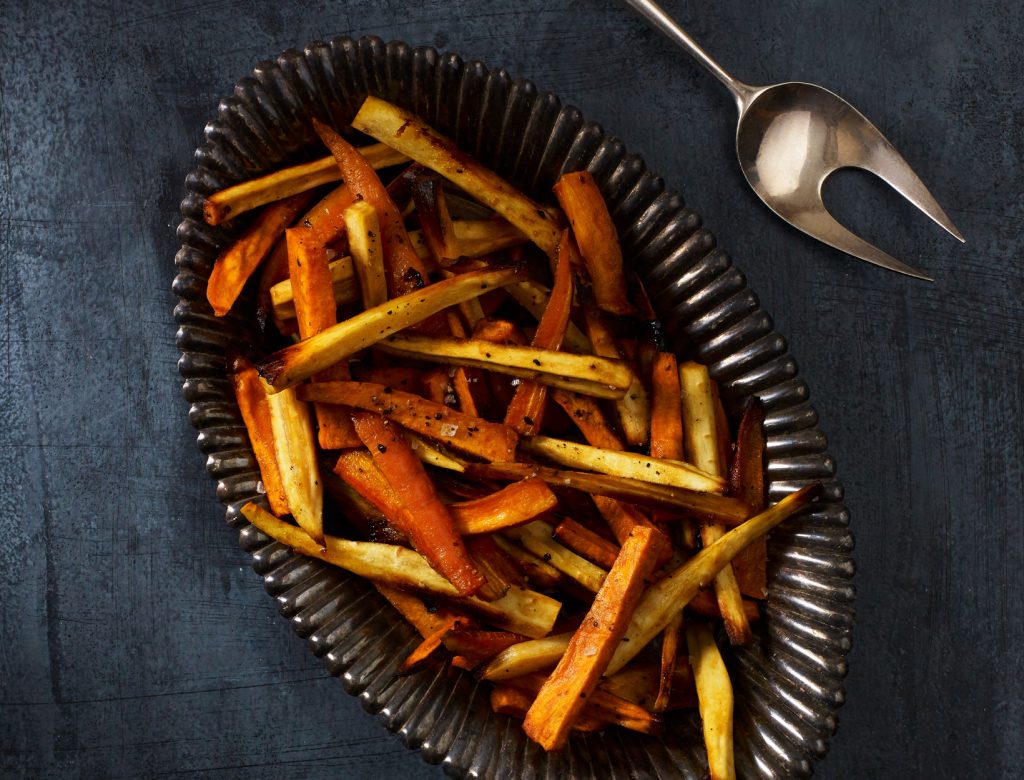 Maple-Dijon Roasted Winter Vegetables
Sure, you can just roast vegetables with olive oil and salt, but the maple syrup and Dijon really elevate the dish. Kids love these.
1 large sweet potato, peeled
4 parsnips, peeled, ends trimmed
4 carrots, peeled, ends trimmed
2 tablespoons real Vermont maple syrup
2 tablespoons Dijon mustard
2 tablespoons olive oil
½ teaspoon coarse sea salt
½ teaspoon freshly ground black pepper
1. Preheat the oven to 425°F.
2. Cut the sweet potato, parsnips, and carrots into roughly 3-inch sticks, about ½ inch thick (like french fries).
3. Mix together the remaining ingredients and toss with the vegetables.
4. Roast, stirring occasionally, until the vegetables are browned and a paring knife slips in easily, about 25 minutes.
Originally featured in Holiday Recipes