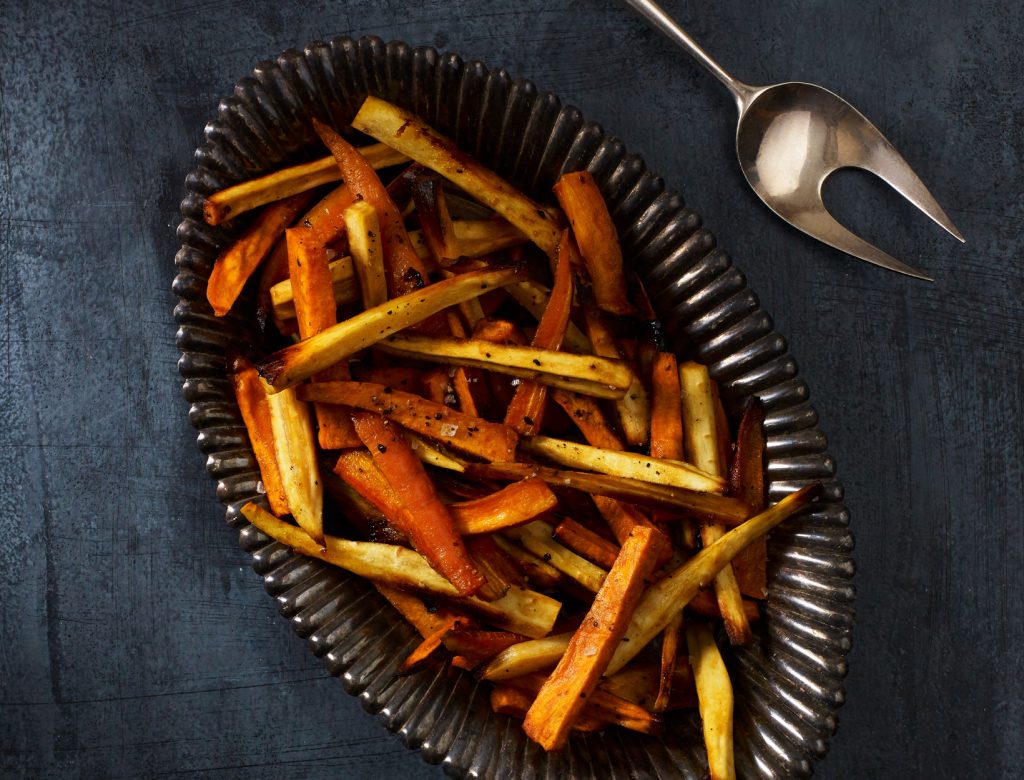 Maple-Dijon Roasted Winter Vegetables
Sure, you can just roast vegetables with olive oil and salt, but the maple syrup and Dijon really elevate the dish. Kids love these.
1. Preheat the oven to 425°F.
2. Cut the sweet potato, parsnips, and carrots into roughly 3-inch sticks, about ½ inch thick (like french fries).
3. Mix together the remaining ingredients and toss with the vegetables.
4. Roast, stirring occasionally, until the vegetables are browned and a paring knife slips in easily, about 25 minutes.
Originally featured in Holiday Recipes