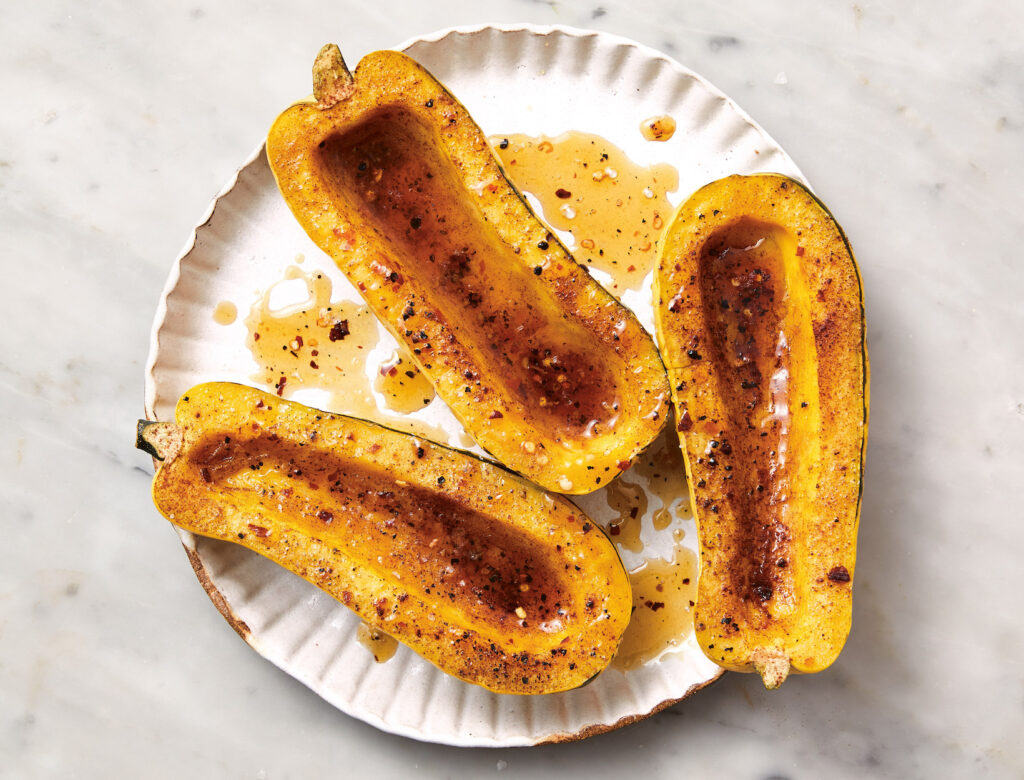 Maple-Cinnamon Squash Agrodolce
"One of my earliest food memories is of my mom's baked acorn squash, with pools of brown-sugary butter floating in its roomy cavity—an American classic. It set in motion a deep and lifelong love affair with winter squash that has served me well. I've tweaked my mom's recipe for a quicker weeknight side dish with a touch of agrodolce (Italian for 'sour and sweet'), thanks to a blend of cider vinegar and maple syrup, so the squash, not brown sugar, is front and center." —Copeland
1. Sprinkle the squash with the flaky salt, black pepper, red pepper flakes, and cinnamon; drizzle with the olive oil and then add to the inner pot of the pressure cooker, layering as needed. Add the water to the pot. Lock on the lid and pressure-cook on high pressure for 12 minutes.
2. Release the pressure naturally (about 10 minutes), then open the lid. Set the inner pot aside until the squash is just cool enough to handle (the squash should be completely tender but still hold its shape). Transfer the squash to a platter and keep warm.
3. Add the maple syrup and cider vinegar to the liquid in the inner pot. Set the pressure cooker to Sauté and cook until slightly reduced and thickened, about 8 minutes. Stir in the butter to emulsify.
4. Drizzle the sauce over the squash and serve.
Reprinted with permission from Instant Family Meals by Sarah Copeland, copyright © 2020. Photographs by Christopher Testani. Published by Clarkson Potter, a division of Penguin Random House, LLC.
Originally featured in 4 One-Pot Recipes That Feed a Whole Family