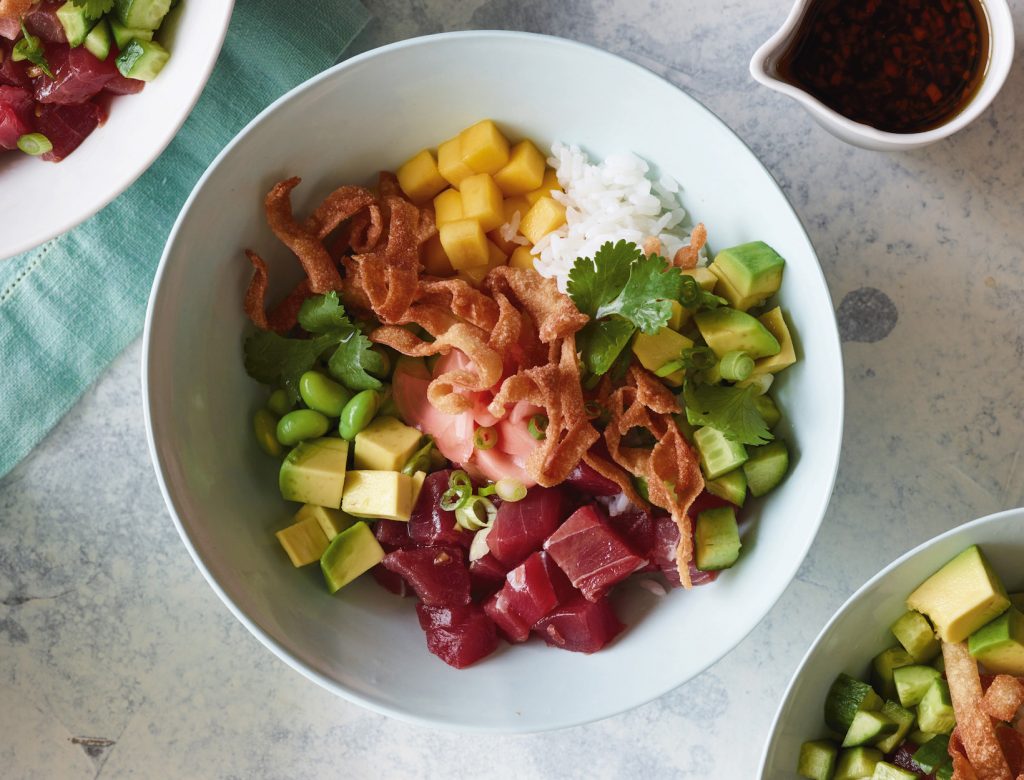 Gaby says, "Poke is definitely the food of the moment in Los Angeles, and I totally approve. This Hawaiian classic is packed with fresh ingredients like raw fish, pickled veggies, and fruit, all heaped over rice and tossed with a soy sauce dressing. So yum."
1. Cook the rice according to the package directions.
2. Toss with the vinegar and divide among 6 serving bowls.
To make the dressing:
1. While the rice is cooking, in a medium bowl, whisk together the soy sauce, garlic, vinegar, sesame oil, and olive oil.
2. Taste and adjust the soy sauce if you want it saltier.
To make the bowls:
1. Top the rice with the assorted toppings in small piles: tuna, avocado, edamame, cucumber, mango, and scallions. Garnish with cilantro, pickled ginger, and fried wonton strips, if using.
2. Drizzle with the dressing and serve.
From What's Gaby Cooking by Gaby Dalkin, published by Abrams Books, copyright 2018. Photos by Matt Armendariz