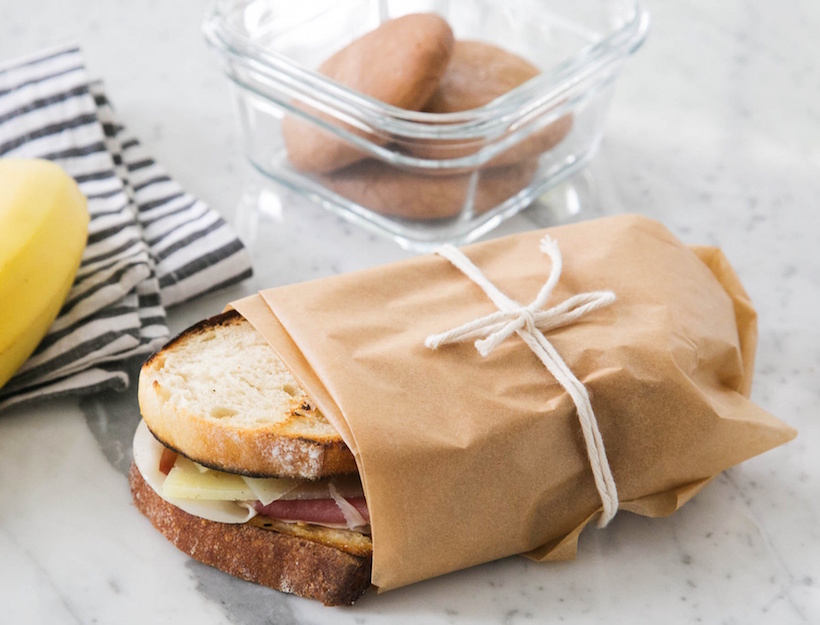 Manchego and Jamon Flauta
This is Jose's takes on a traditional Spanish ham and cheese sandwich. Try replacing the plum tomatoes with a tablespoon of Jose's roasted tomato sauce.
1. Toast the bread in a broiler or over a grill. When the bread is browned, rub each piece with the cut surface of a tomato half until all of the flesh has been grated. Discard the skins.
2. Top four slices of the bread with the manchego cheese, followed by the jamón. Drizzle each with the olive oil and top with a second piece of bread.
Originally featured in Lunchbox Ideas From Our Favorite Chef Dads