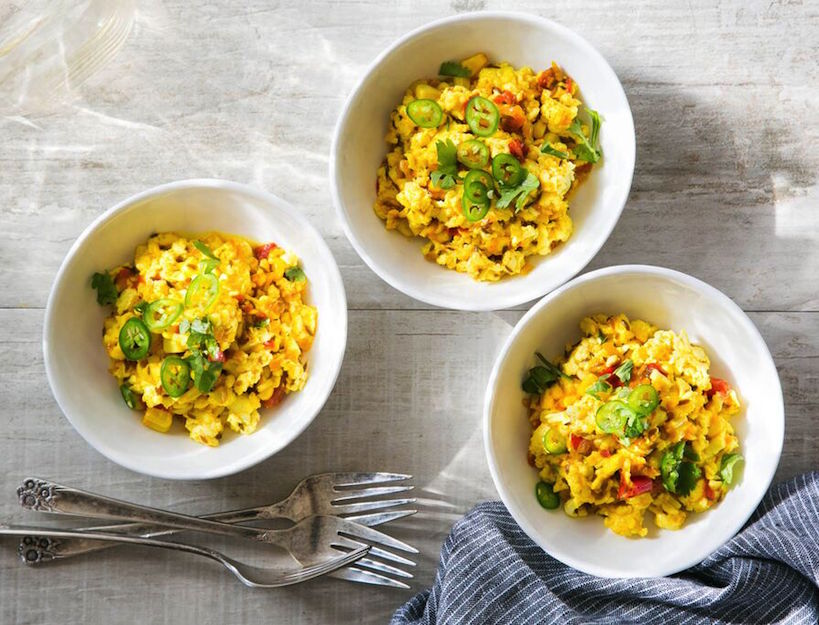 It may look like scrambled eggs, but this unique sautéed Indian cheese dish is so much more versatile. With fresh cilantro, squeaky cheese, earthy cumin seeds and spicy chili, this Makai Paneer is our new favorite dish for breakfast, lunch or dinner.
1. Heat safflower oil in a pan over medium heat. Add cumin seeds and minced garlic and sauté for 30 seconds.
2. Add diced onion and cook until light brown in color, about five minutes.
3. Add chopped tomatoes and cook another five minutes.
4. Add sweet corn, turmeric and a large pinch of salt and mix to combine.
5. Add grated paneer cheese and cook for two minutes.
6. Garnish with Serrano chilis, fresh cilantro, and ground cumin to taste.
Originally featured in Ayurveda & How To Eat For Your Dosha