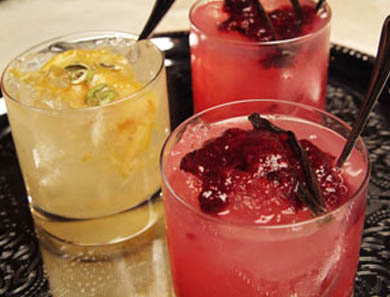 Madam Geneva's Jam Cocktail
In true prohibition style, Madam Geneva is located through a secret door in the back of Double Crown. Named for the spirit, gin, of which they boast New York's largest selection, they have given us the recipe for one of their greatest hits since opening.
In a shaker, add jam, vodka or gin, lemon juice, simple syrup and several ice cubes. Shake briskly, and strain into a rocks glass half-filled with crushed ice. Float a spoonful of jam on top of the ice, and gradually stir it in to taste.
Originally featured in Cocktails