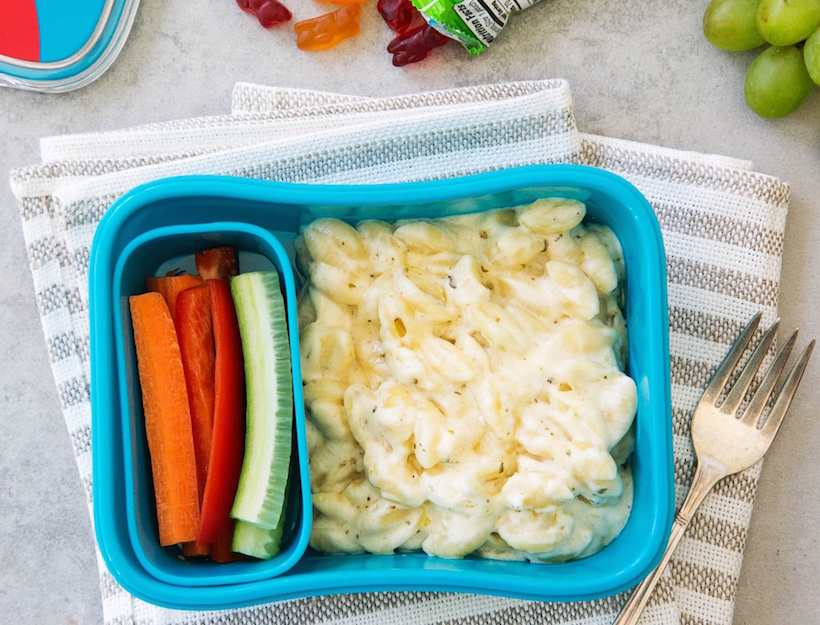 Clearly, French kids are more sophisticated if they're eating goat cheese, though Ludo's deliciously creamy and tangy mac & cheese might just expand a few palettes. If you're making it for the whole family, chef Ludo suggests tripling the recipe and seasoning with salt, pepper, and a dash of chili flakes after the kids' portions have been served.
1. Heat the cream on the stove or in the microwave (about 30 seconds) until just simmering.
2. Meanwhile, melt the butter in a small saucepan over medium heat. Once the butter has melted, whisk in the flour and cook for one minute, making sure the mixture doesn't brown at all.
3. Add the warm cream and continue whisking for three minutes, or until the sauce has thickened slightly. Add the goat cheese and parmesan, and stir until smooth. Finally, add the cooked pasta and stir to coat with the sauce.
Originally featured in Lunchbox Ideas From Our Favorite Chef Dads