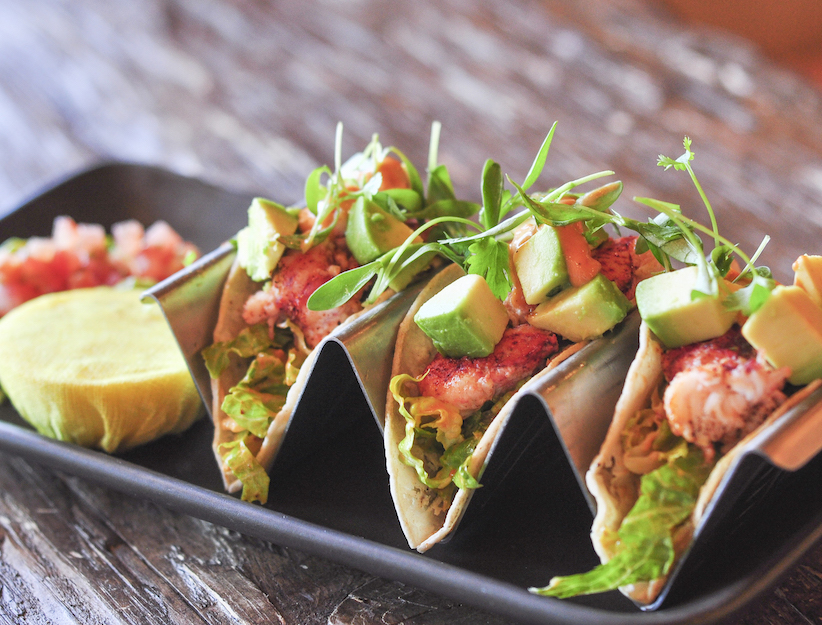 Lobster Tacos
Light and refreshing, these are an awesome upgrade to a typical chicken taco.
4 ounces fresh lobster meat
salt and pepper, to taste
chili powder, to taste
romaine lettuce, shredded
avocado, freshly diced
guajillo aioli
3 corn tortillas
cilantro, for garnish

for the guajillo aioli:
5 dried guajillo peppers
3 cups water
salt
juice of 1 lime
1 cup mayonnaise
1. Sear lobster in a sauté pan and season with salt, pepper, and chili powder.
2. Heat tortillas.
3. Mix romaine with guajillo aioli.
4. Assemble each tortilla by topping with dressed shredded romaine, warm seasoned lobster, and fresh diced avocado and cilantro.
for the guajillo aioli:
1. Remove seeds and stems from peppers. In a small pot rehydrate peppers in water by simmering for 20 to 30 minutes.
2. Remove peppers from water and place in a blender. Add lime juice and blend. In a small bowl mix the mayonnaise in well with a whisk. Add salt for taste.
Originally featured in The goop Team Getaway