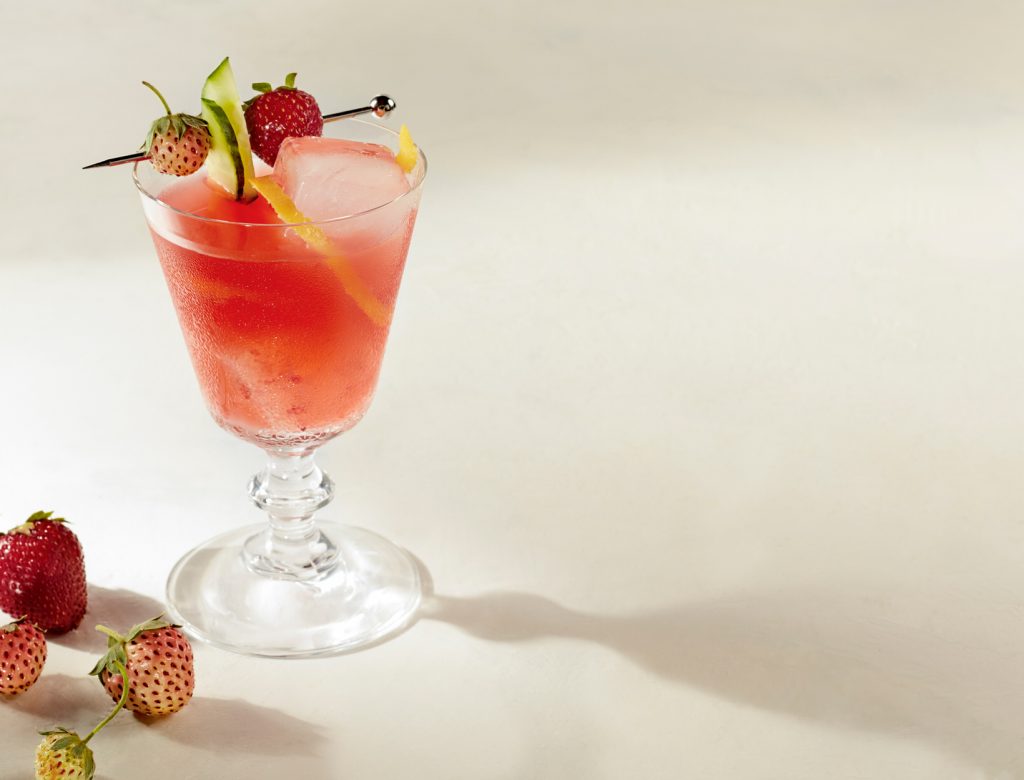 We love a vodka soda as much as the next person, but this Lillet version is lighter, slightly sweeter, and way better. If you're making these for a crowd, skip the muddling step and combine the Lillet, cucumber, and strawberries in a carafe or pitcher. Let steep in the fridge for at least one hour and up to twenty-four, then top with soda water right before serving.
1. Combine 3 of the cucumber slices and 1 of the strawberries in a cocktail shaker and muddle until they have released most of their juices. Add the Lillet, stir, and strain into a rocks glass with ice.
2. Pour in the sparkling water and garnish with the remaining cucumber slice, the other strawberry, and the lemon twist.