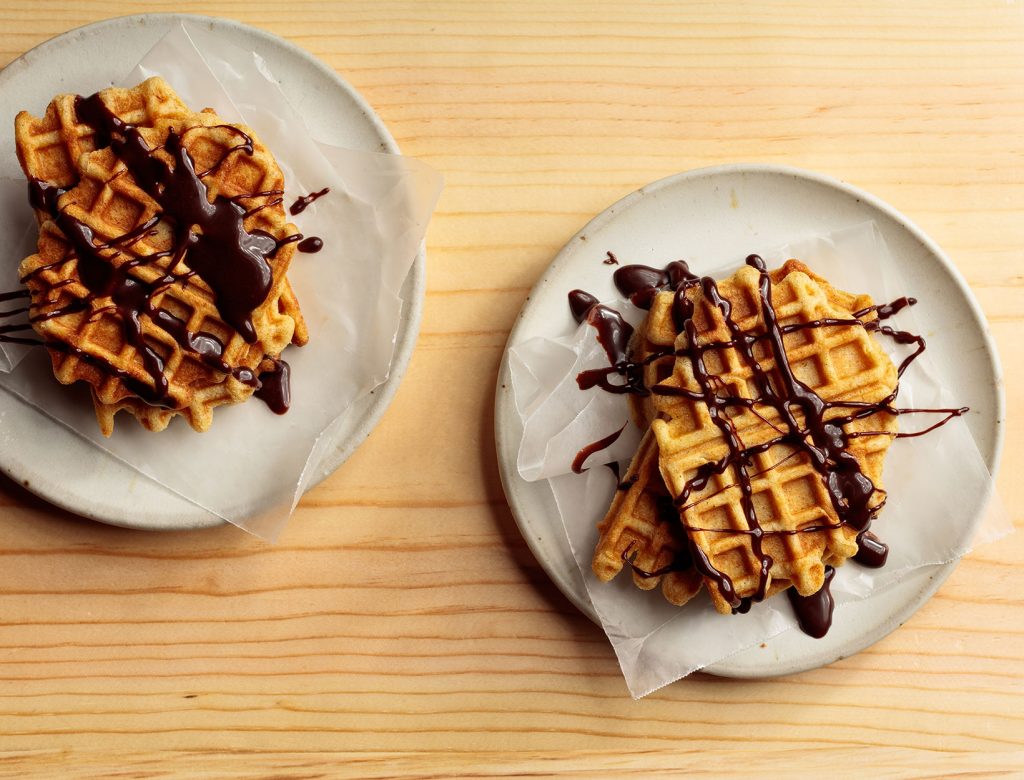 Liège-style waffles are very special but can require a ton of work (and a lot of sugar). Our easier, less-sweet riff combines spelt flour and coconut sugar for nutty sweetness.
1. Mix the honey with warm water in a small bowl; stir well. Add the yeast and let it bloom for a few minutes. When the yeast is foamy, add it to a stand mixer fitted with a dough hook. Slowly add the spelt and all-purpose flour with the mixer on low. Then add the eggs, 1 at a time, plus the salt and vanilla. Slowly stream in the melted butter. Gradually increase the speed until the dough is smooth and shiny, slightly pulling away from the bowl.
2. Cover the dough and let it sit for at least 2 hours, during which time it should double in size. Add the coconut sugar and mix well. Let sit for another 20 minutes.
3. Heat a nonstick waffle iron to medium-high, then pour about ¼ cup dough into the center and cook for about 3 minutes, or until the automated timer on the waffle maker says it's ready.
4. Repeat with the rest of the batter. Enjoy the waffles on their own, sprinkled with powdered sugar, or dipped in Nutella.