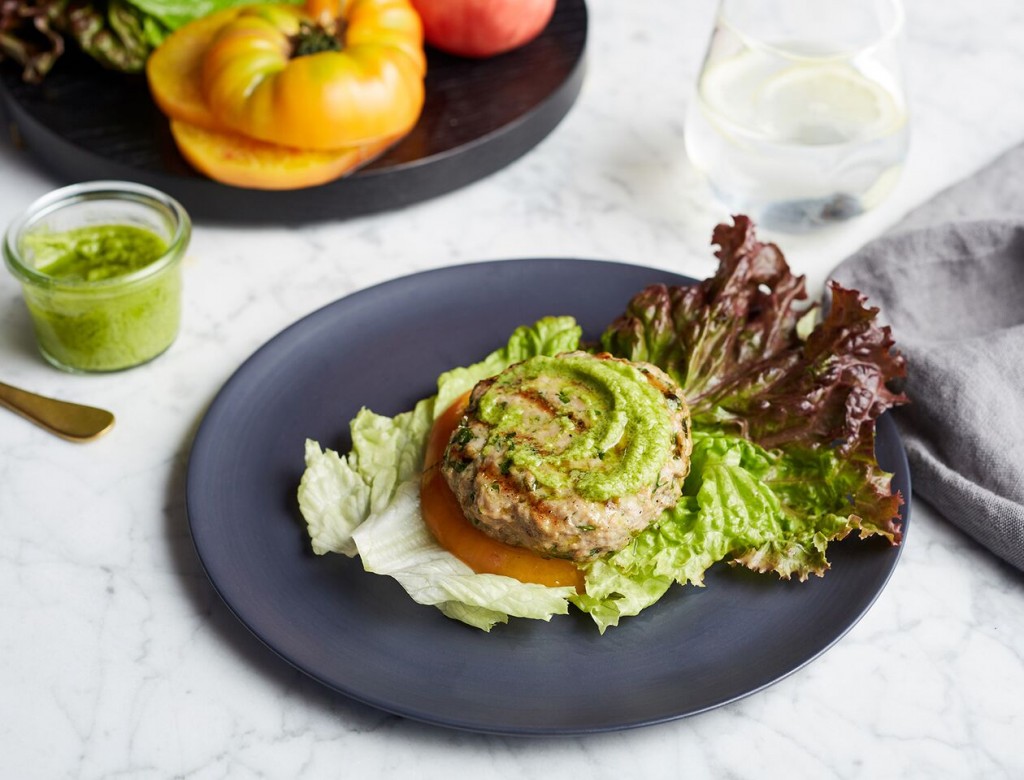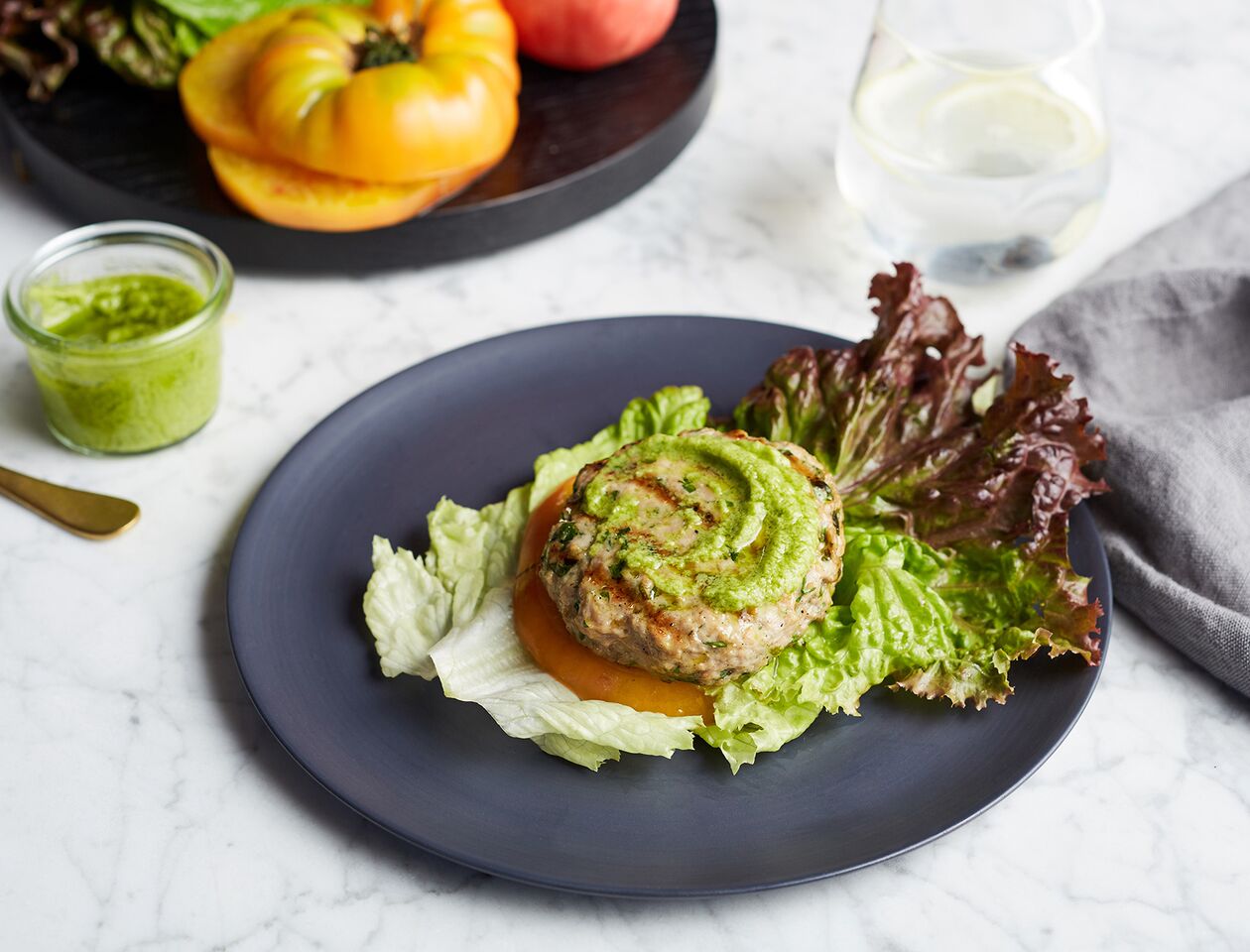 Lettuce-Wrapped Turkey Burger with Basil Guac
Who doesn't love a turkey burger? This one is light and satisfying, getting lots of its fresh flavor from the herbs and texture from the crunchy lettuce.
for the basil guac:
1 small avocado
1 small bunch basil leaves
½ clove garlic
juice of 1 lime
½ cup olive oil
salt and pepper to taste
for the burger:
½ pound dark-meat turkey
2 tablespoons chopped chives
¼ cup chopped cilantro
zest of 1 lime
1 teaspoon salt
to serve :
4 heart lettuce leaves for wrapping
beefsteak or heirloom tomatoes, in thick slices
1. Combine all the ingredients for the basil guac in a powerful blender until smooth and set aside.
2. Combine all the ingredients for the turkey burger and form into 2 patties.
3. Heat a grill pan over medium-high heat, and brush it with a little olive oil to prevent sticking. Grill each burger for a couple of minutes on each side until fully cooked.
4. To assemble, open your lettuce leaf and place the tomato slice in it. Then top with a burger and a schmear of basil guac. Wrap and enjoy!
Originally featured in The 3-Day, Anti-Bloat Summer Reset