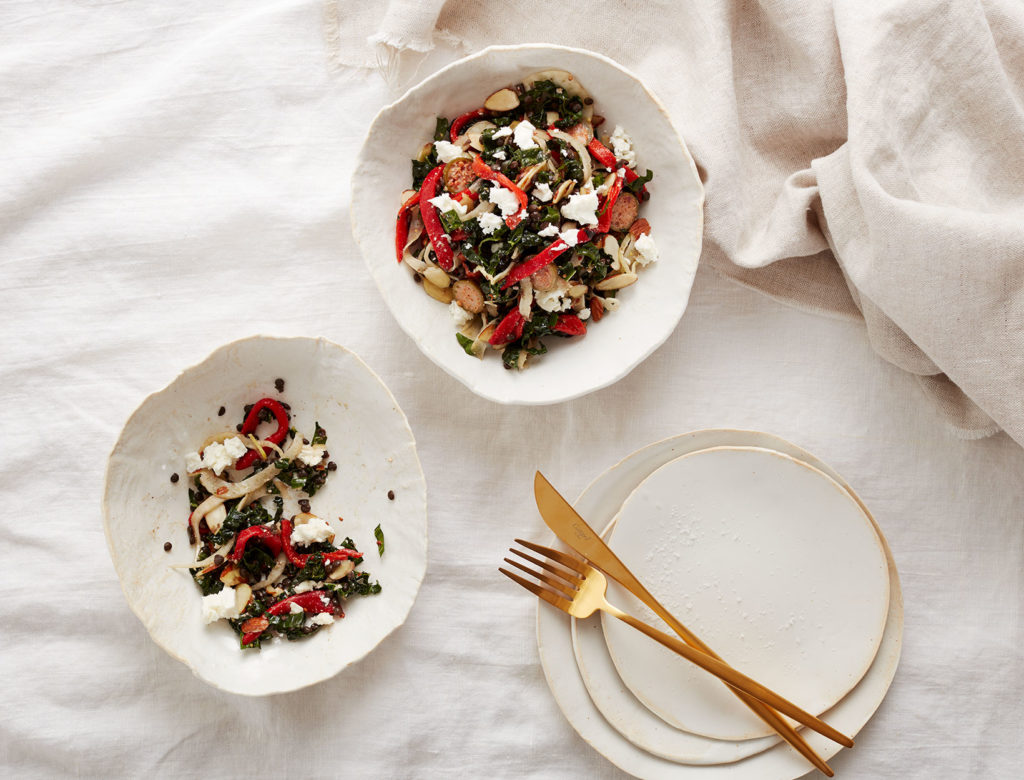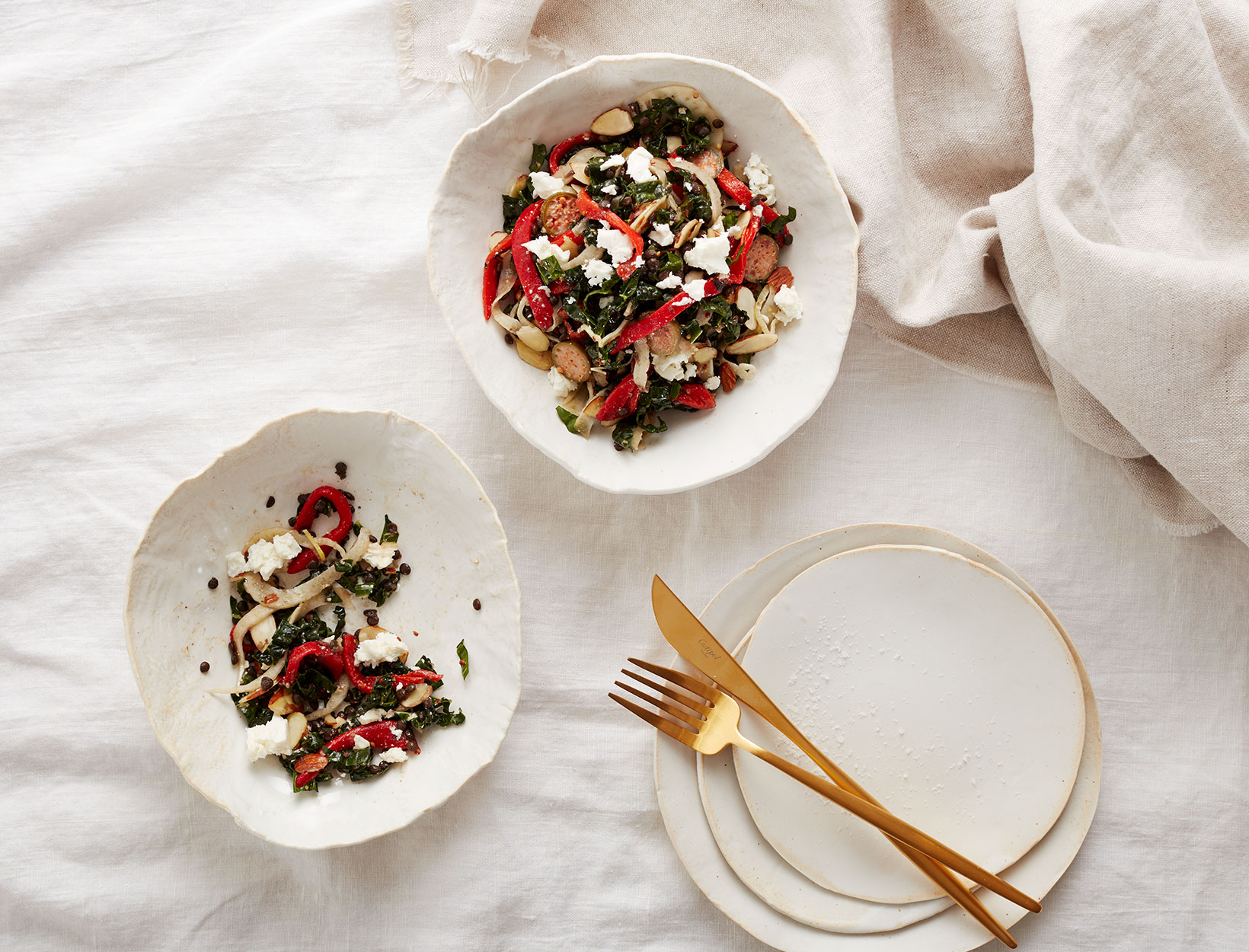 Lentil, Kale, and Piquillo Pepper Salad
This hearty salad gets better as it sits, so feel free to make ahead, double up for leftovers, or pack it up for a picnic.
1. First make the dressing. Combine the first 4 ingredients, then slowly stream in the olive oil to emulsify. Taste and season with salt and pepper.
2. Add the kale to a large mixing bowl. Drizzle a couple spoonfuls of the dressing over the kale and gently massage it in with your hands. Let sit for 10 minutes.
3. Add the remaining ingredients with a few more spoonfuls of dressing and toss well to combine. Taste to see if you need more dressing, salt, or pepper, then season as needed and serve.
Originally featured in 3 Dinner-Worthy Salads