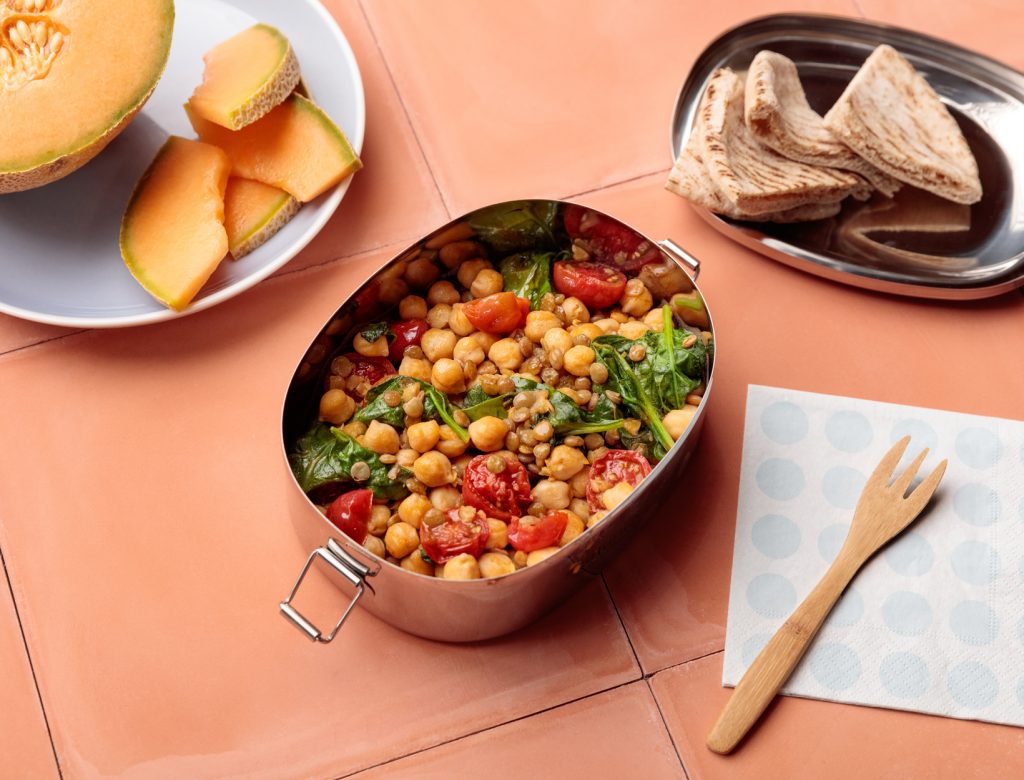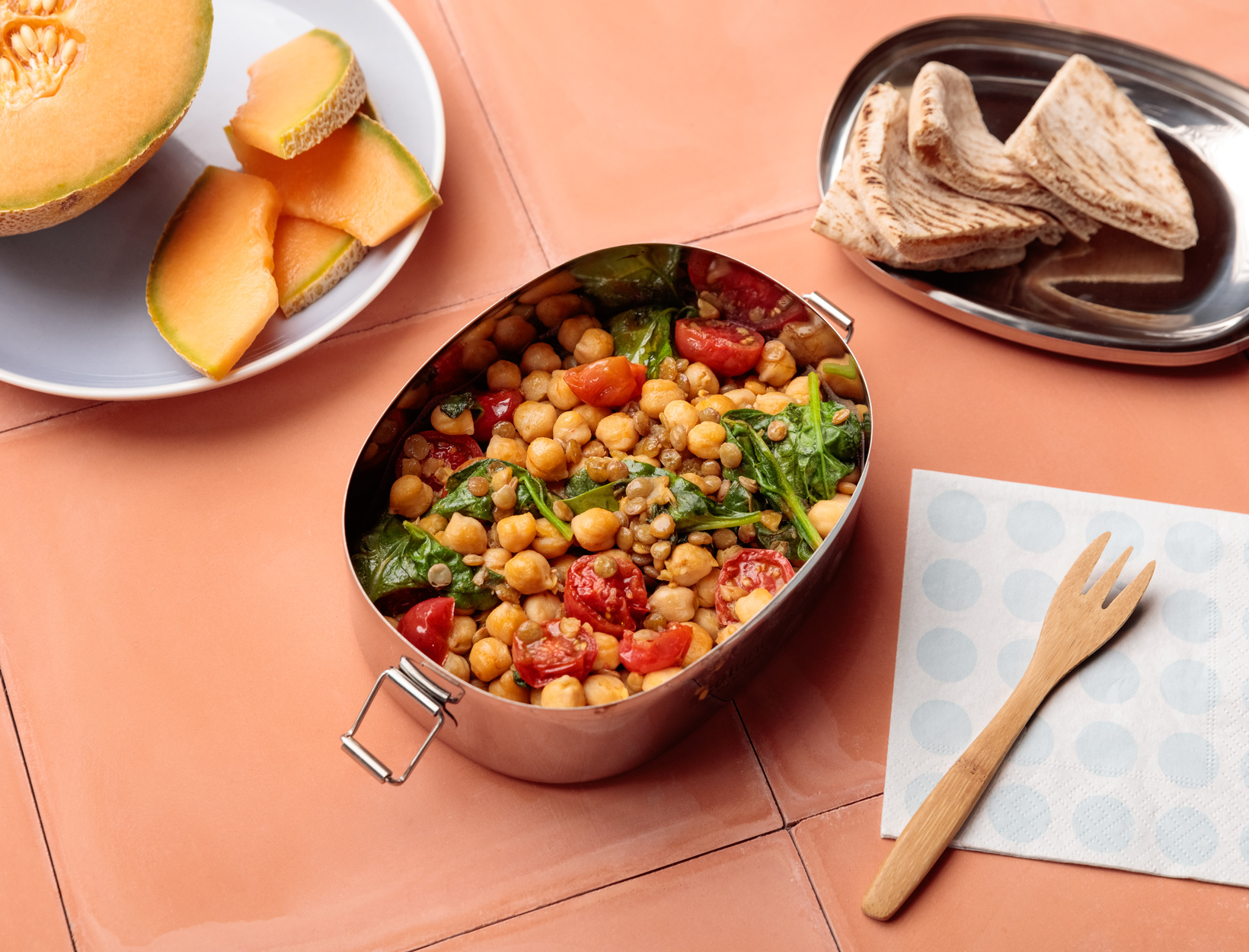 Lentil and Chickpea Salad with Greens and Pita
Kids love to eat this simple bean salad (with some sautéed spinach sneaked in) with pita. It's easy to make; delicious warm, cold, or at room temperature; and full of protein and fiber to keep them going for the rest of the afternoon.
½ cup cooked lentils
2 tablespoons olive oil
1 (15-ounce) can chickpeas, drained and rinsed
6 cherry tomatoes
1 cup baby spinach (or similar greens)
juice of 1 lemon
salt and pepper
1 whole wheat pita cut into small triangles
1. Sauté the spinach with the olive oil and the tomatoes for 3 to 4 minutes. Add the lentils and chickpeas and stir for another minute or two. Season to taste and drizzle with lemon.
2. Place in a lunch box with the pita triangles on the side.