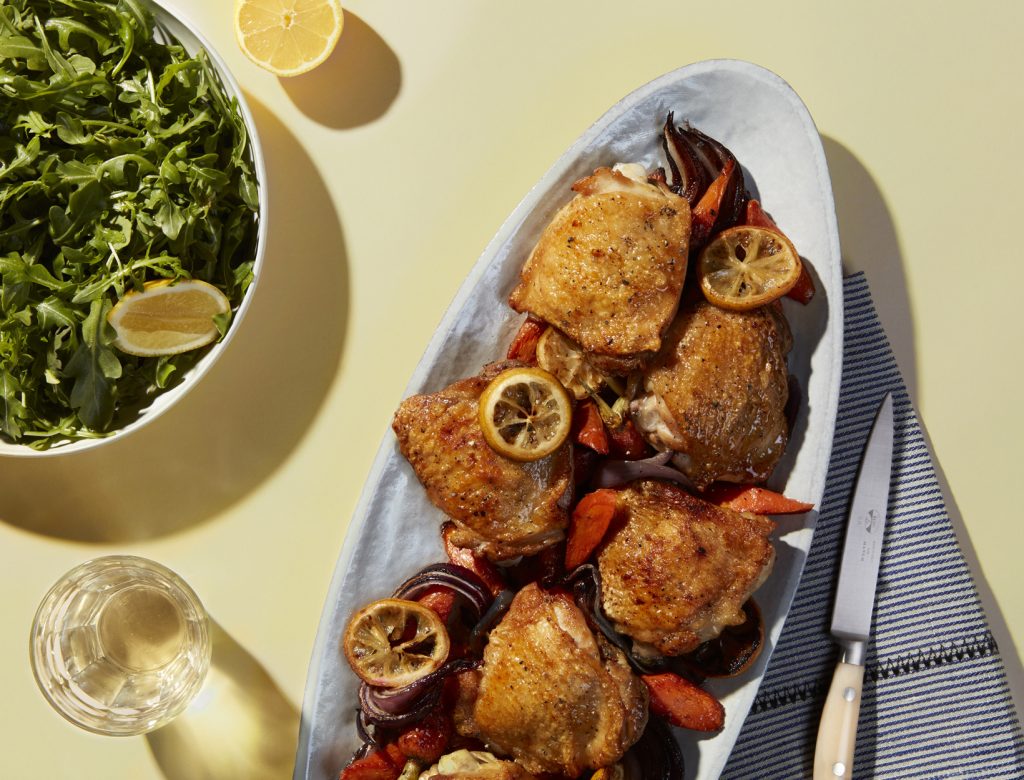 Lemony Pan-Roasted Chicken Thighs with Carrots
There is nothing more comforting than perfectly pan-roasted chicken thighs, onions, and carrots. The lemons and arugula salad add a bit of peppery citrus flavor that rounds out this satisfying meal.
1. Preheat the oven to 425°F.
2. Liberally salt the chicken thighs.
3. In a large ovenproof sauté pan, heat the oil over medium-high heat. Add the chicken thighs skin side down. Let them brown for at least 5 minutes, checking to make sure they're not burning.
4. Reduce the heat to medium, flip the chicken, and cook for another 3 minutes on the other side.
5. Set the chicken aside. Add the carrots, onions, and lemons to the pan. Toss well, coating everything with the rendered chicken fat and scraping up the brown bits from the bottom of the pan.
6. Add the chicken back on top of the vegetables and bake in the oven for 20 minutes.
7. Toss the arugula with lemon, olive oil, salt, and pepper to taste just before serving.
Originally featured in Eat Well (and Shop Only Once) All Week