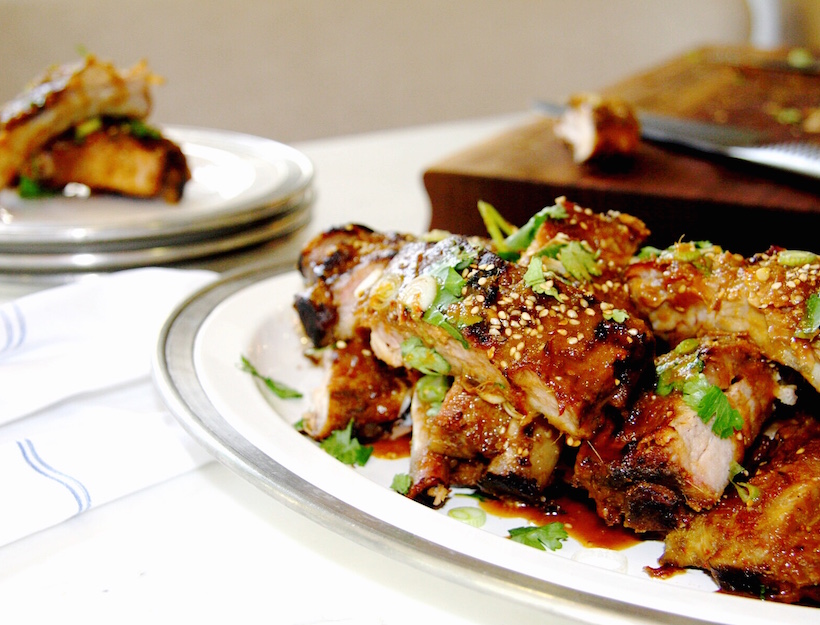 Lemongrass Baby Back Ribs
While we don't eat much red meat, our food editor, Thea, said these Asian-inspired ribs are panty-droppers. Serve with rice and salad for an easy dinner.
1. In a blender or food processor, combine first 11 ingredients and blend until smooth. Pour this mixture over the ribs in the crockpot, making sure to distribute evenly.
2. Cook on "slow cook" low setting for 7 hours.
3. To serve, preheat the oven to 450 and place ribs on a rack-lined baking sheet. Pour the marinade and cooking liquid left in the crockpot into a small saucepan and skim off as much fat as possible. Add brown rice syrup, and cook over medium heat until the sauce has reduced by half, about 10 minutes. Brush the ribs with half of the sauce, and roast in the oven for about 10 minutes, or until they begin to brown. Garnish with chopped cilantro, sliced scallions, and toasted sesame seeds, and serve with remaining sauce.
Originally featured in Easy Crockpot Meals