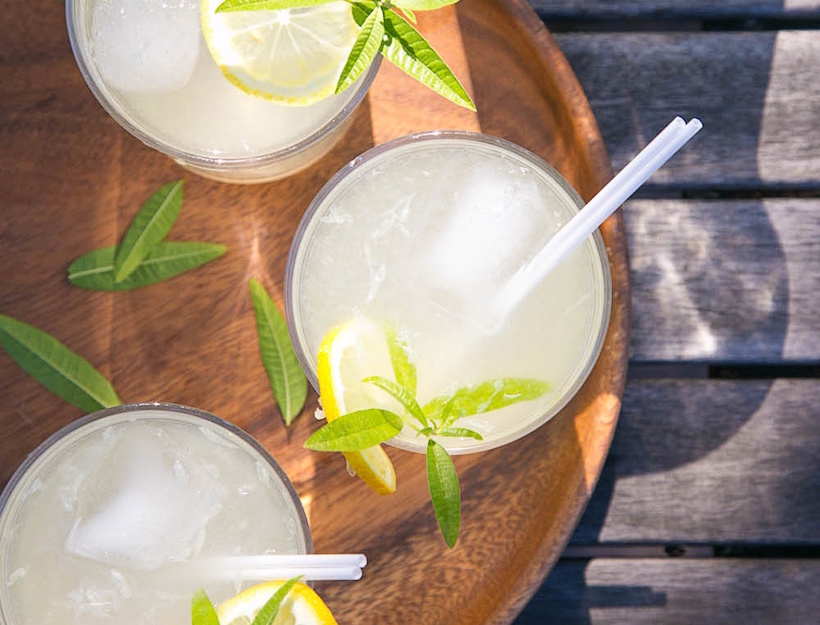 Lemon Verbena Lemonade
Grown-up lemonade with a hint of floral lemon verbena: your new favorite cocktail. Lemon verbena can be difficult to track down (though it's easy to grow). It makes wonderful tisanes and ice creams, too.
for the lemon verbena simple syrup:
1 cup sugar
½ cup agave nectar
½ cup packed lemon verbena leaves
for the cocktail:
1½ cups vodka
1½ cups fresh lemon juice
1¼ cups lemon verbena simple syrup
2 cups sparkling water
1. To make the lemon verbena simple syrup: Combine all ingredients in a small saucepan over medium heat. When the agave is dissolved, turn off the heat, cover, and let infuse for at least 1 hour. Once cooled to room temperature, store in the fridge until ready to use.
2. To make the cocktail, combine all the ingredients in a pitcher, stir well, and place in the fridge to chill.
3. To serve, pour into ice-filled glasses and garnish each with a small sprig of lemon verbena.
Originally featured in Pitcher Cocktails