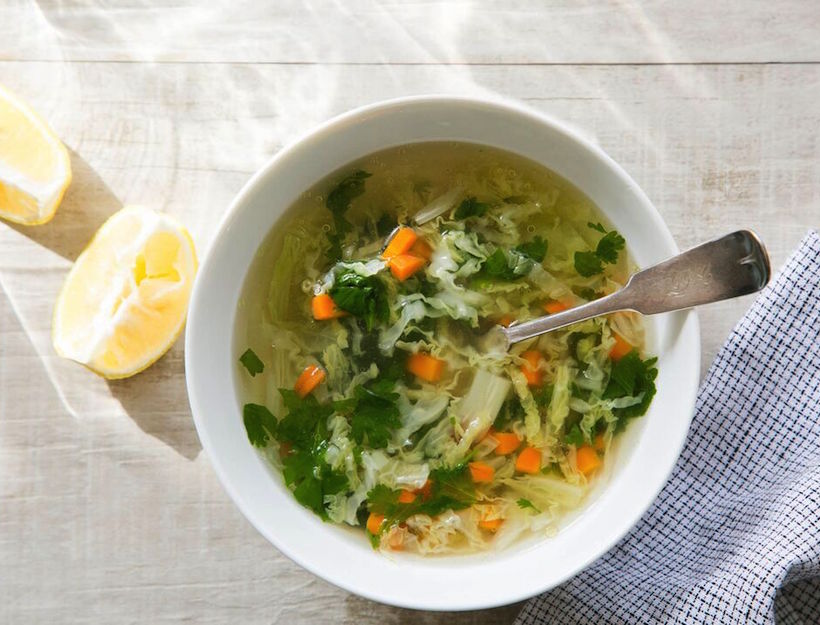 Lemon Coriander Soup
Bright, healthy and clean, this soup makes a perfect mid-day snack or light meal.
750 milliliters vegetable stock
1/3 cup diced carrot
¾ cup shredded cabbage
juice of ½ lemon
salt and white pepper, to taste
½ cup chopped cilantro leaves
4 drops sesame oil
1. Combine vegetable stock, carrot, and cabbage in a large saucepan. Bring to a boil and add salt and white pepper to taste. Stir in lemon juice.
2. Add chopped cilantro and garnish with a little sesame oil, if desired.
Originally featured in Ayurveda & How To Eat For Your Dosha