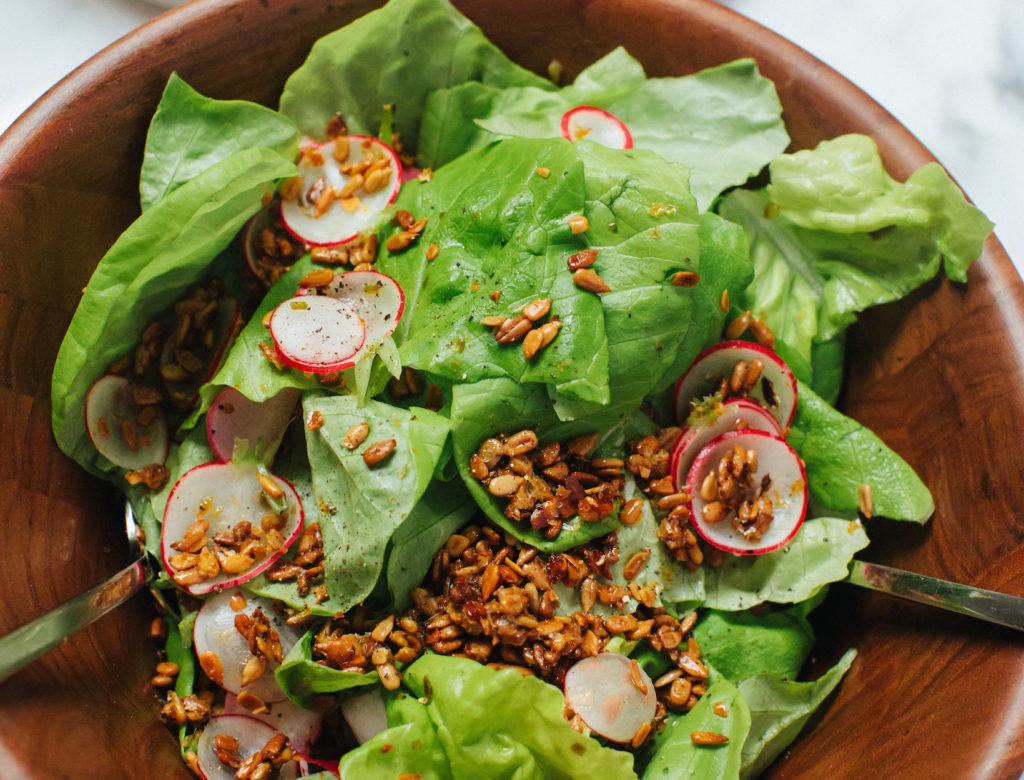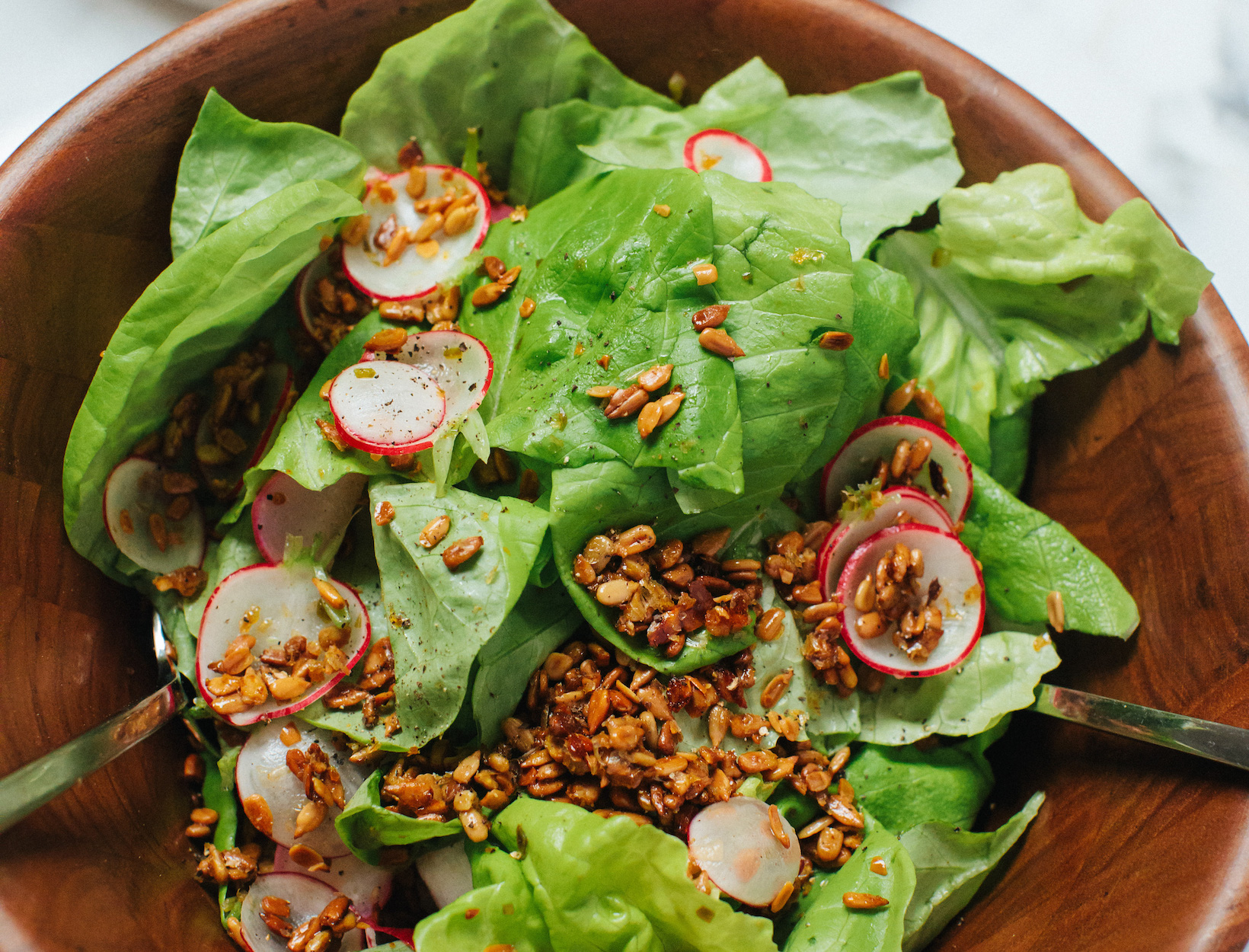 Leafy Greens with Radishes
Combining raw and cooked versions of the same ingredient in one dish automatically elevates it. This salad does that with radishes—you get to experience all those contrasting and complementary textures and flavors.
1 bunch radishes
7 tablespoons olive oil, divided
¼ cup champagne vinegar
5 tablespoons honey, divided
1 serrano chili, thinly sliced
¼ cup sunflower seeds
1 tablespoon urfa chili
1 head Bibb lettuce, hand torn
salt and freshly ground pepper, to taste
1. Preheat oven to 425°F.
2. Roast the radishes. Quarter two thirds of the radishes and toss with 2 tablespoons oil and salt and pepper in a medium bowl. Transfer to a parchment-paper-lined baking sheet and roast until tender, about 10 to 12 minutes. Set aside to cool.
3. Adjust oven to 350°F.
4. Make the pickled chilies: In a small saucepan, bring the vinegar, 2 tablespoons honey, ¼ cup water, and salt to a boil. Pour the mixture into a small bowl with chilies. Cool and reserve both the pickling liquid and the chilies.
5. Make the candied sunflower seeds: In a small bowl, mix the sunflower seeds, 1 tablespoon oil, and 2 tablespoons honey. Season with salt. Transfer to a parchment-paper-lined baking sheet and roast until golden brown, 6 to 8 minutes. Let cool completely, then use your hands to break apart any large pieces stuck together.
6. Make the vinaigrette. In a small bowl, whisk the remaining 1 tablespoon honey, 2 tablespoons pickling liquid, and urfa. While whisking, slowly stream in remaining ¼ cup oil. Season with salt and pepper.
7. Thinly slice the remaining radishes and toss with the roasted radishes, pickled chilies, candied sunflower seeds, and lettuce in a large bowl. Dress to taste with the urfa vinaigrette.
Originally featured in A Veggie-Centric Paella Party Menu