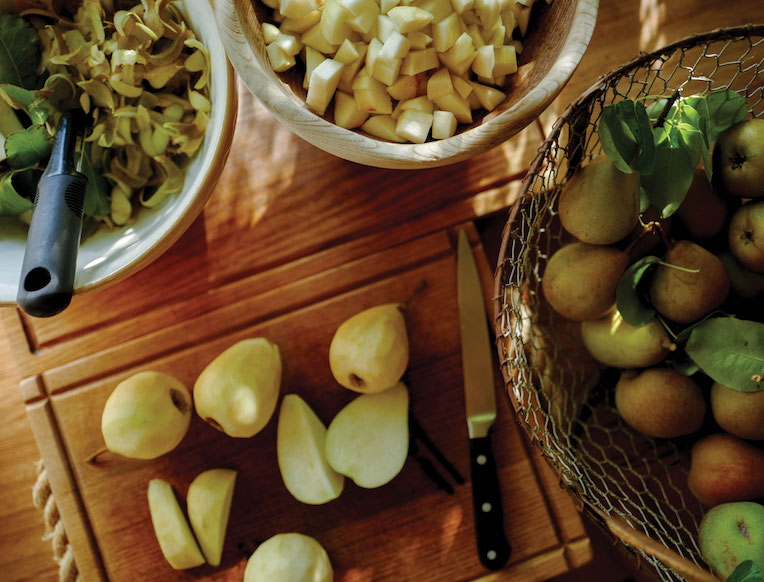 Laura Bailey's Pear Compote
"Laura has been a great friend since our New York days in our early twenties. We both live in England now and enjoy our time in the countryside. A few years ago, Laura came to visit and brought pear compote made from her own pears. I have to admit it sat on the shelf for a few months, but when I finally got around to opening it, I discovered it was the perfect topping for my yogurt and granola in the morning. I now make it every year."
1. Bring everything to a boil for 10 minutes and then simmer slowly for 60 to 90 minutes, until the pears are soft.
2. Blast them with a hand blender until the texture is smooth.
3. Pour the mixture into sterilized jars and seal. Simmer in a pan of water for 30 minutes.
Recipe excerpted from Farm from Home. Copyright © 2018 by Amanda Brooks. Published by Blue Rider Press, an imprint of Penguin Random House LLC.