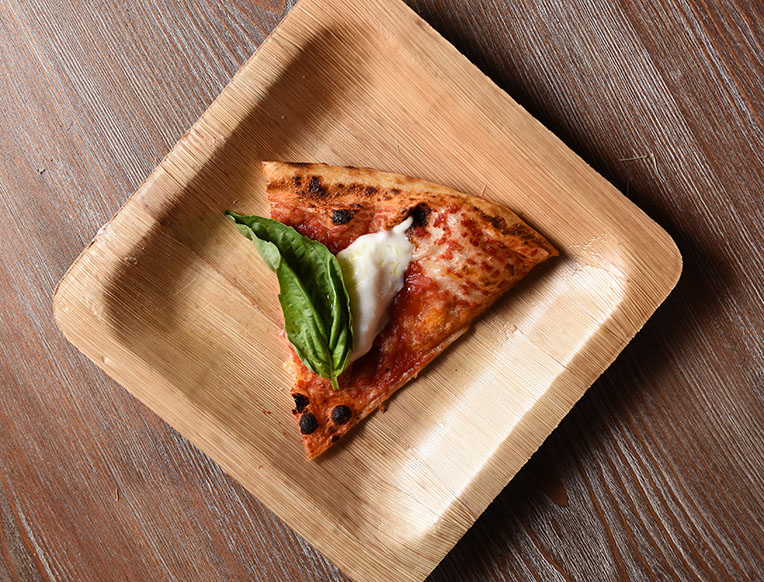 This is the perennial favorite at Jon & Vinny's—straightforward, salty, and so satisfying. Such a simple recipe relies on the quality of the ingredients, so don't be afraid to splurge on good burrata and olive oil. If you don't have time to make pizza dough from scratch, check and see if your local pizza joint will sell it to you.
1. Place a pizza stone on the lowest rack in your oven and preheat to 500°F.
2. Lightly dust your work surface with flour and roll out your pizza dough to desired shape and thickness.
3. Spread the crushed canned tomatoes on the dough.
4. Use a pizza peel or large baking sheet to transfer your pizza to the oven (placing directly on the stone), then cook for approximately 10-15 minutes. When the crust is nicely browned, remove the pizza, place on a large cutting board or tray, and brush the crust with olive oil.
5. Slice into six pieces and place a dollop of burrata on each slice. Sprinkle the burrata with flake or sea salt and garnish with basil leaves.
6. Drizzle olive oil over the whole pizza and serve.
Originally featured in The Los Angeles Food Truck Guide