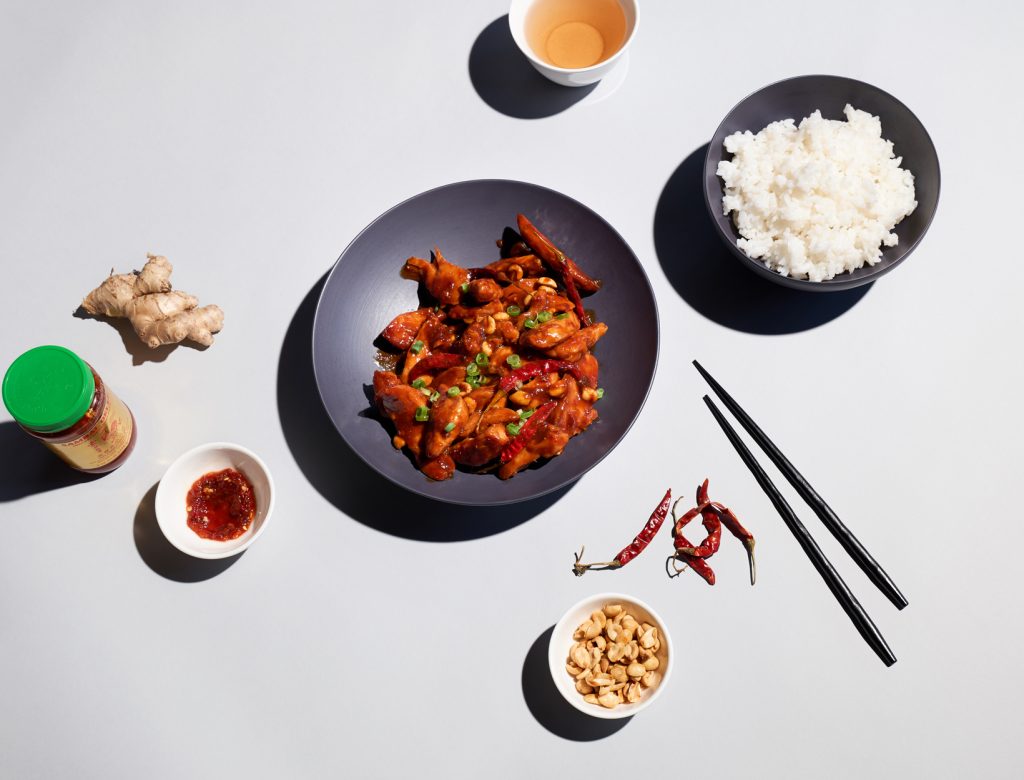 Sweet, spicy, sticky, and delicious, this goop-approved version of the takeout classic not only is better for you but actually tastes better, too. If you don't have a wok, use your biggest sauté pan and serve with brown rice on the side.
1. Heat the oil in a wok over medium-high heat. Season chicken breast pieces generously with salt, then sear in the pan for about 1 minute per side, or until nicely browned.
2. While the chicken cooks, whisk together all of the sauce ingredients in a small bowl.
3. Add ginger and chilies to the wok and sauté for 1 minute, or until fragrant.
4. Pour in the sauce and cook, stirring frequently, for 2 to 3 minutes, or until the liquid has reduced by about one third.
5. While the sauce reduces, make a slurry by combining the 2 teaspoons cornstarch and 1 tablespoon water in a small bowl. Stir to make sure the cornstarch has dissolved, then pour into the wok along with the peanuts. Cook for about 1 minute, or until the sauce has thickened.
6. Garnish with sliced scallions and serve with rice.
Originally featured in Better than Takeout: Four Chinese Food Recipes to Make at Home