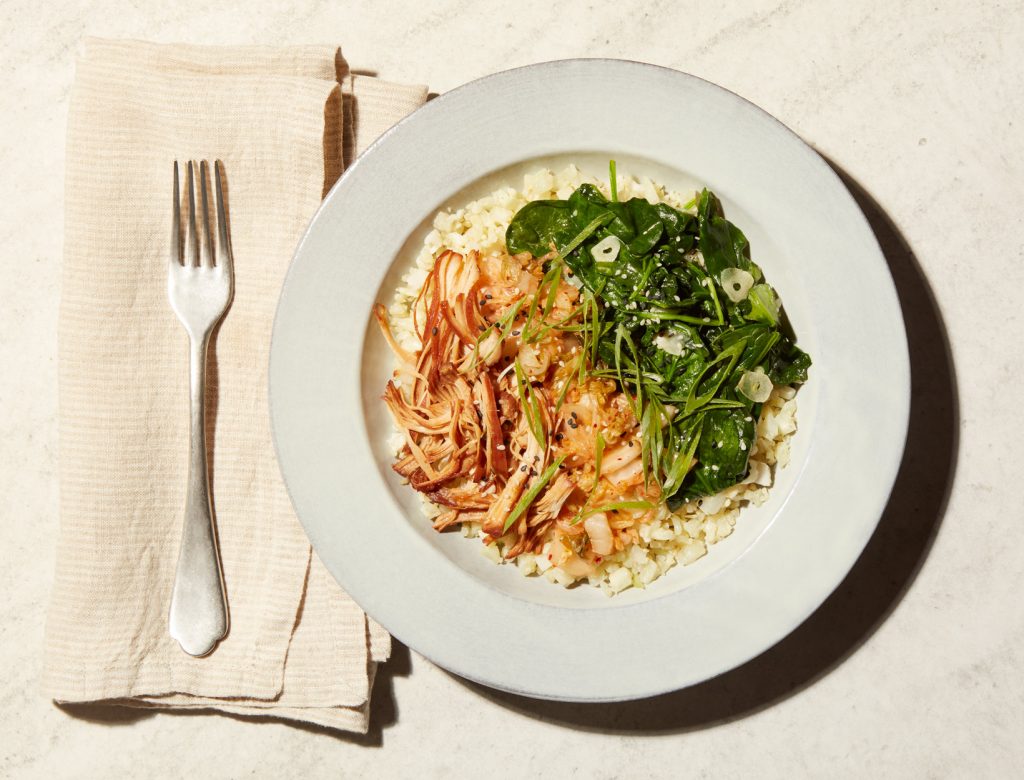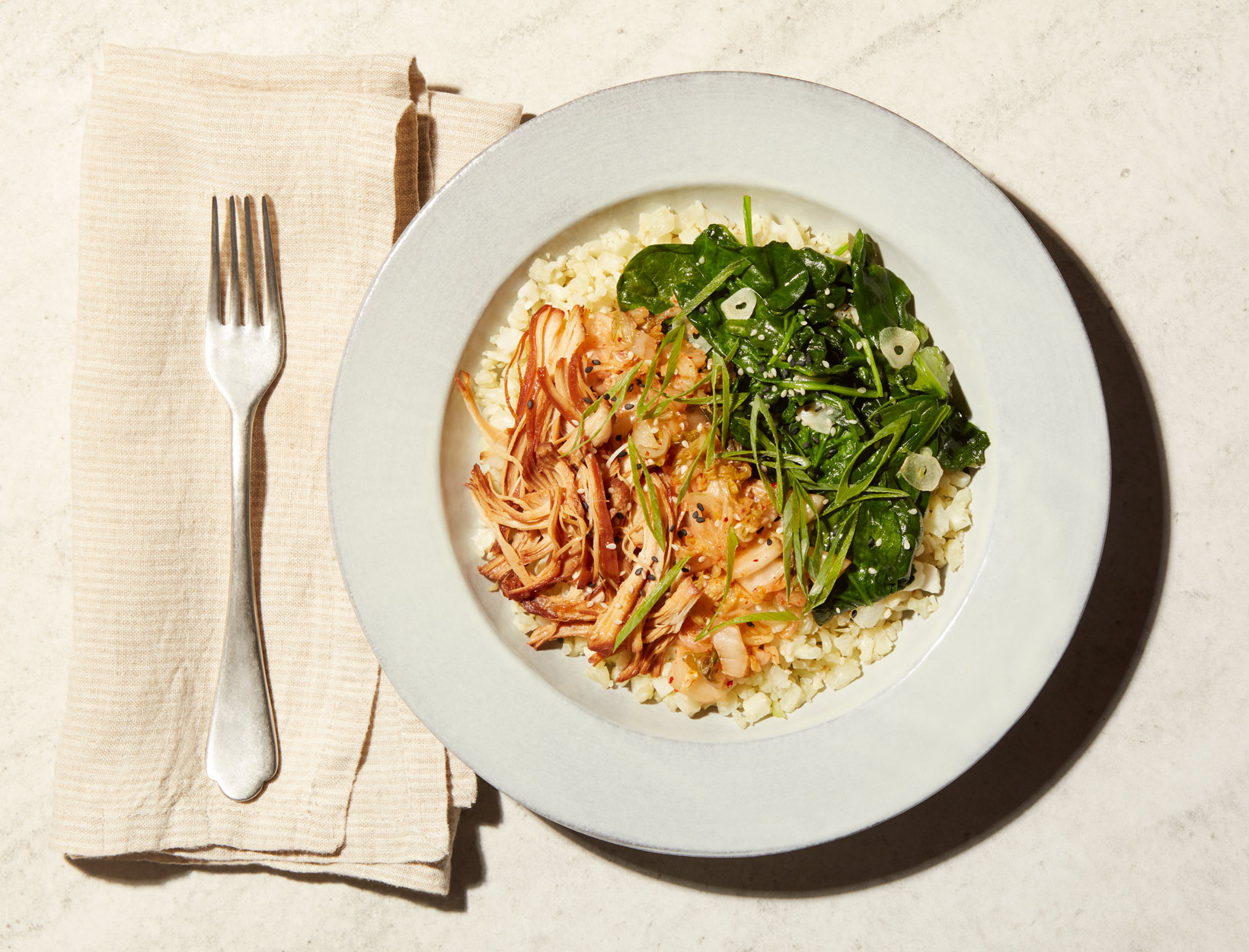 Korean Chicken Cauliflower Rice Bowl
This is such a simple yet satisfying bowl. The Korean chicken is super saucy and flavorful, and the cauliflower rice is a perfect healthy vehicle for it. Quickly sautéed spinach, thinly sliced scallion, and kimchi bring some freshness to it, too.
1. Heat a wok over medium-high heat. Add the neutral oil, then add the cauliflower. Quickly cook it, stirring constantly, for about 3 minutes.
2. In a separate pan, heat the sesame oil over medium heat. Add the garlic and spinach and cook gently, just until the spinach is wilted, about 4 minutes.
3. To assemble, add some cauliflower rice to the base of the bowl. Then add some Shredded Korean Chicken, kimchi, and cooked spinach and garnish with scallions and sesame seeds.
Originally featured in Make It Once, Use It Twice (or Thrice)