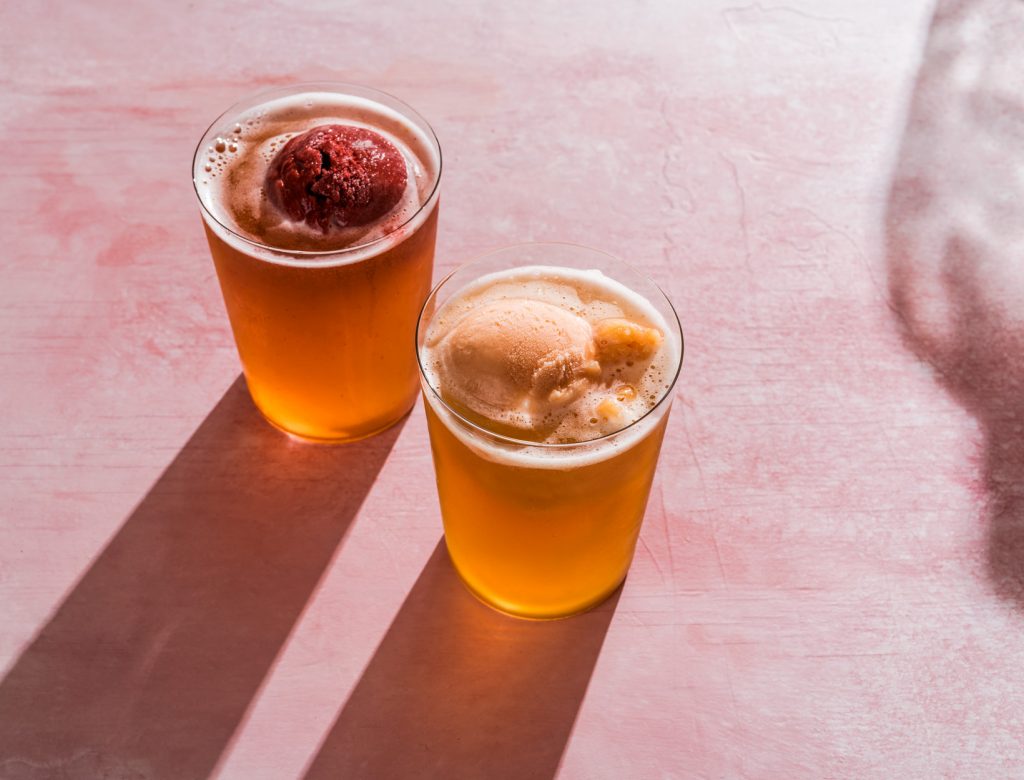 Kombucha Float
A soda float is a quintessential summertime treat. This version uses sorbet and kombucha instead of ice cream and soda. While we love the combination of blood orange or raspberry sorbet and classic black tea kombucha, you can mix and match whatever flavors you like. There's no going wrong.
1 scoop blood orange or raspberry sorbet (about ½ cup)
12 ounces kombucha (we like a plain black tea flavor here)
1. Add the sorbet to a chilled glass and gently pour the kombucha over the top.