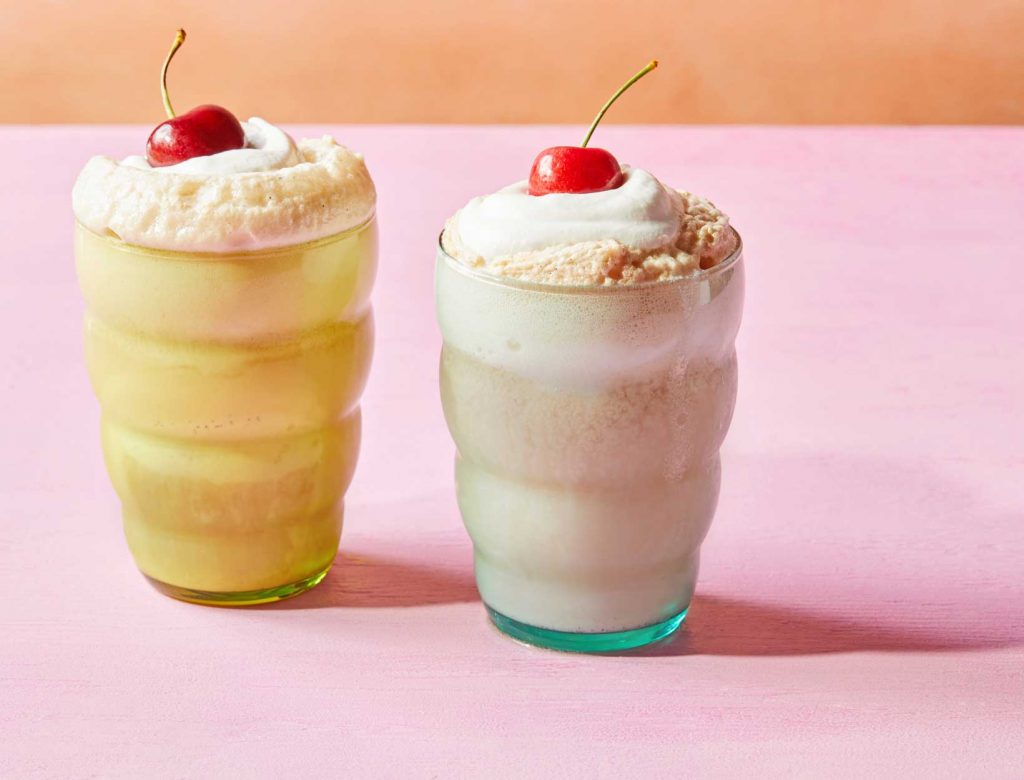 Kombucha Float with Cherries and Whipped Cream
This soda-free float is just as fun as the original, with a touch of sweetness and plenty of bubbles. The whipped cream and cherry on top give it an old-school drive-in vibe.
8 ounces kombucha
1 scoop nondairy vanilla ice cream (coconut- or cashew-based are our favorites)
nondairy whipped cream (coconut- or rice-milk-based versions work great)
1 cherry
1. Add 1 scoop of ice cream to a large glass and top with kombucha. Finish with a dollop of coconut whipped cream and a cherry to garnish.
Originally featured in Family Movie-Night Treats