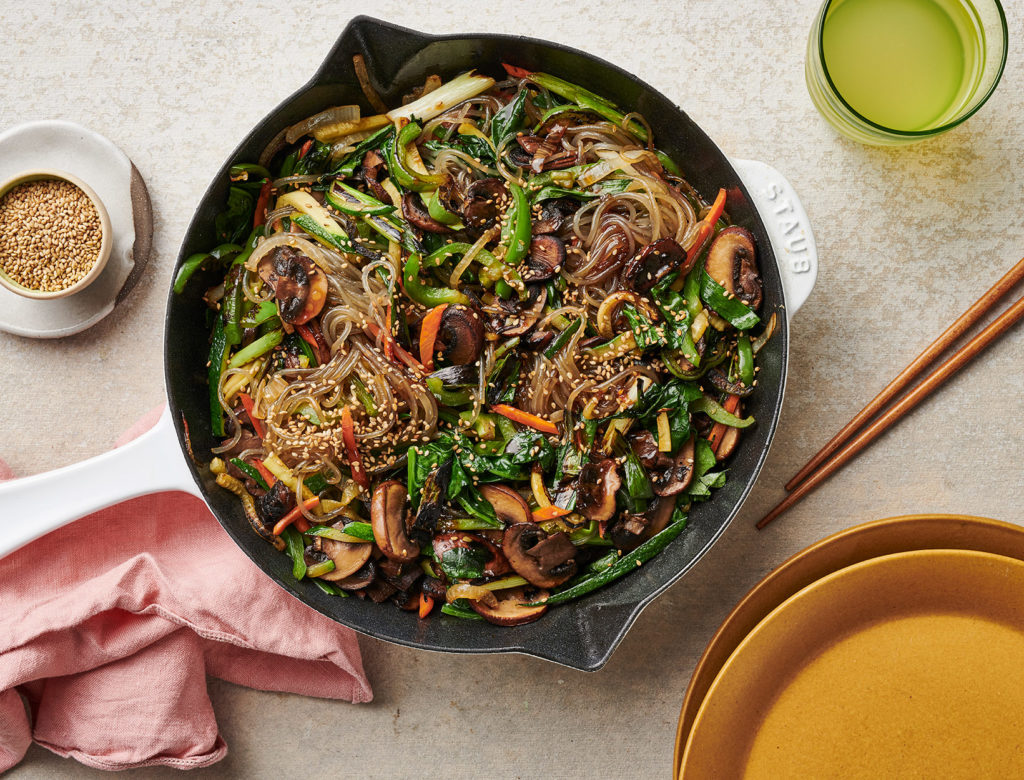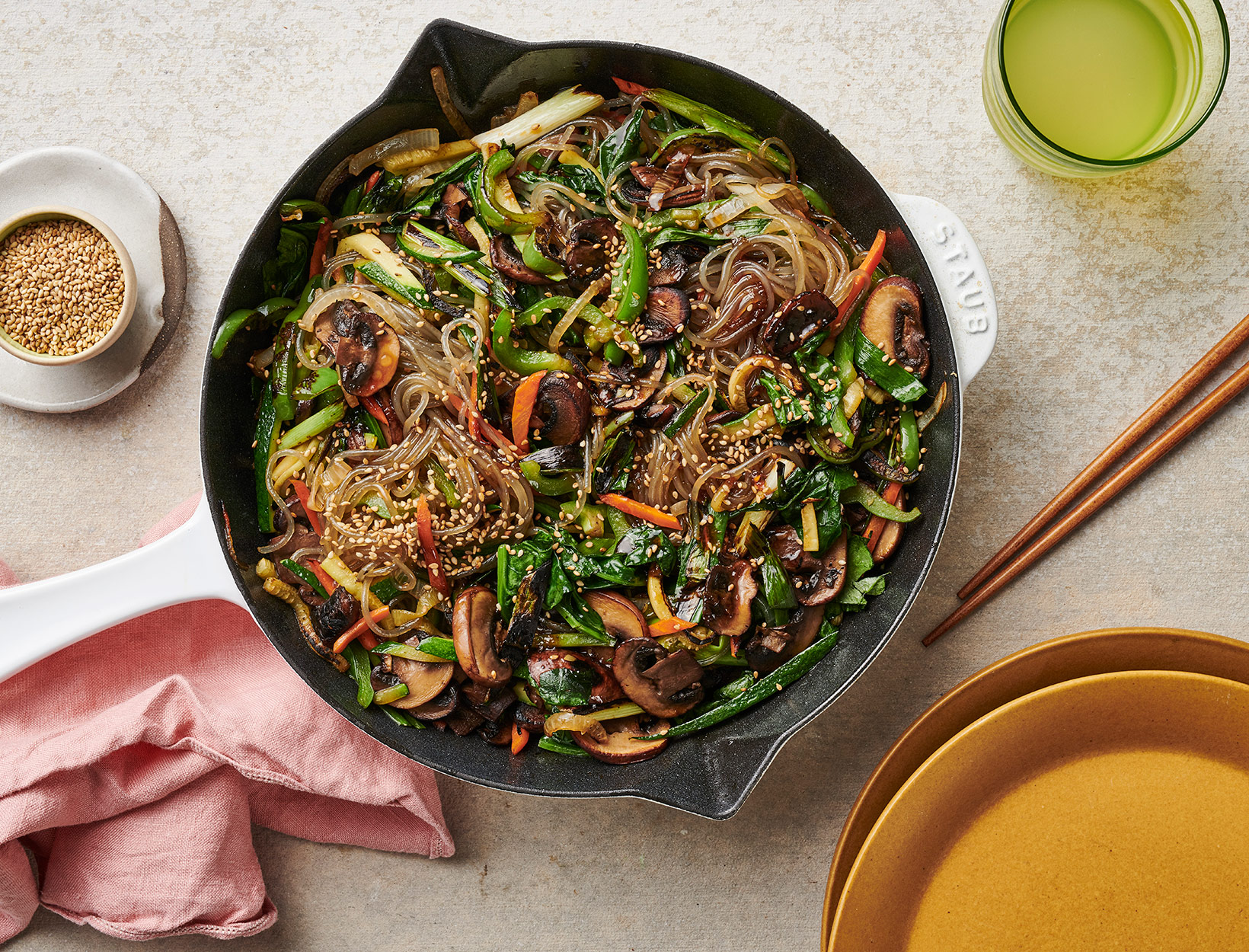 Korean-Inspired Veggie and Noodle Stir-Fry
We based this stir-fry on a noodle dish called japchae, which is a staple in many Korean households. The flavors are super savory but still bright and fresh because it's packed with veggies. We kept some of the traditional vegetables here, but just about any combination from your crisper will work. For our version, we skipped the traditional meat and egg and streamlined the cooking process by adding everything to the same skillet; a wok is great, but a large cast-iron pan also works. You could use wheat-based or rice noodles, but the chew of the sweet potato vermicelli noodles is uniquely satisfying.
1. Prepare the sweet potato noodles: Put them in a large bowl and cover them with boiling water so they are fully submerged. Move them around slightly as they soften and let soak for about 10 minutes. Taste them to test their doneness (they'll be a bit al dente, but don't worry because they'll cook more in the stir-fry). Drain the noodles and rinse with cold water. Return them to the bowl and toss with a bit of sesame oil to keep them from sticking together. Set aside.
2. Prepare the sauce: Combine all of the ingredients in a bowl. Set aside.
3. Heat 2 tablespoons of the grape-seed oil over high heat in a wok or large cast-iron skillet. Add the mushrooms and carrot and cook for about 4 minutes, stirring constantly. Add the remaining 2 tablespoons grape-seed oil along with the pepper, zucchini, and onion and stir-fry for another 3 minutes. Everything should be getting nicely browned and not too soft. Add the spinach and scallions and stir-fry for another 2 to 3 minutes. Then add the reserved sweet potato vermicelli and sauce and toss well to combine. Garnish with sesame seeds and serve.
Originally featured in Vegetarian-Friendly One-Pot Meals