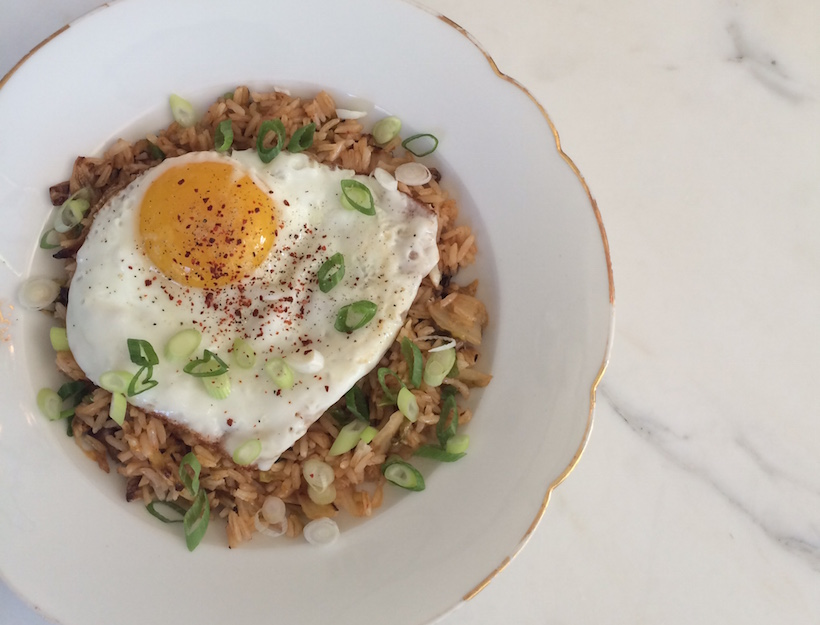 The absolute best way to use leftover rice from last night's Chinese takeout. Super simple, satisfying, and full of probiotic goodness, this kimchi fried rice makes the perfect quick and easy breakfast, lunch, or dinner.
1. Heat the oil in a medium nonstick skillet over high heat. Add rice and cook 2 minutes (or until starting to brown and getting crispy), stirring occasionally.
2. Add kimchi and sesame oil and cook another 2 minutes, stirring to combine ingredients.
3. Add half the scallions and the soy sauce and cook 30 more seconds.
4. Remove to a plate and top with a fried egg and the remaining scallions. Eat immediately.
Originally featured in Easy & Quick: Kimchi Fried Rice