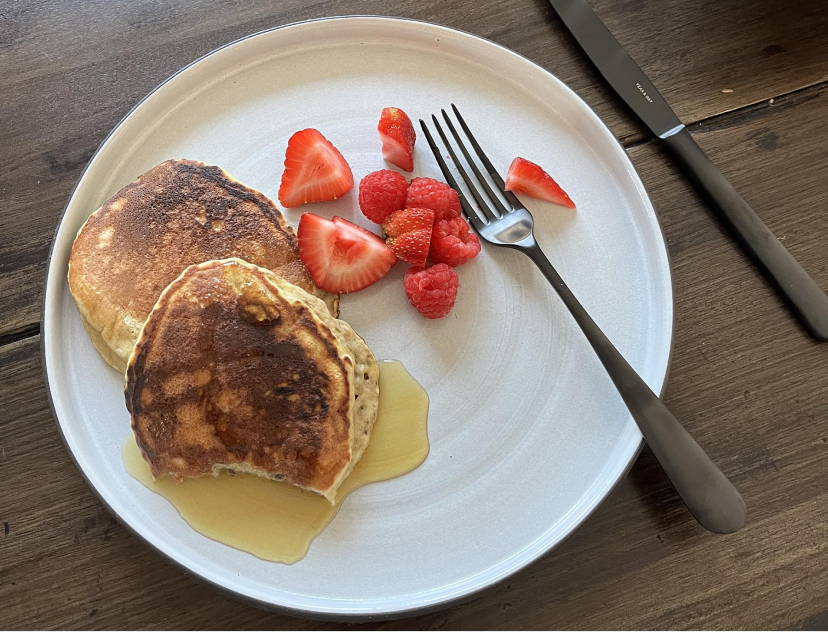 Kate McLeod's Pillowy (Mochi Flour) Pancakes
The ex–pastry chef turned clean skin-care founder—her gorgeous brand makes some of our favorite skin-coddling body bars—is still an expert in the kitchen.
1. Mix the first 4 ingredients together in a bowl. Once blended, stir in the almonds and mochi flour (the more flour, the more of a delicate crumb your flapjack will have). If the batter is too liquid-y, stir in the gluten-free flour.
2. Grease your skillet (McLeod uses a cast-iron one) and heat it on low. Add the desired amount of batter and cook on low—don't flip the pancake until you see bubbles.
3. Enjoy with maple syrup.
Originally featured in 10 Skin (and Sex) Secrets from an Ex–Pastry Chef