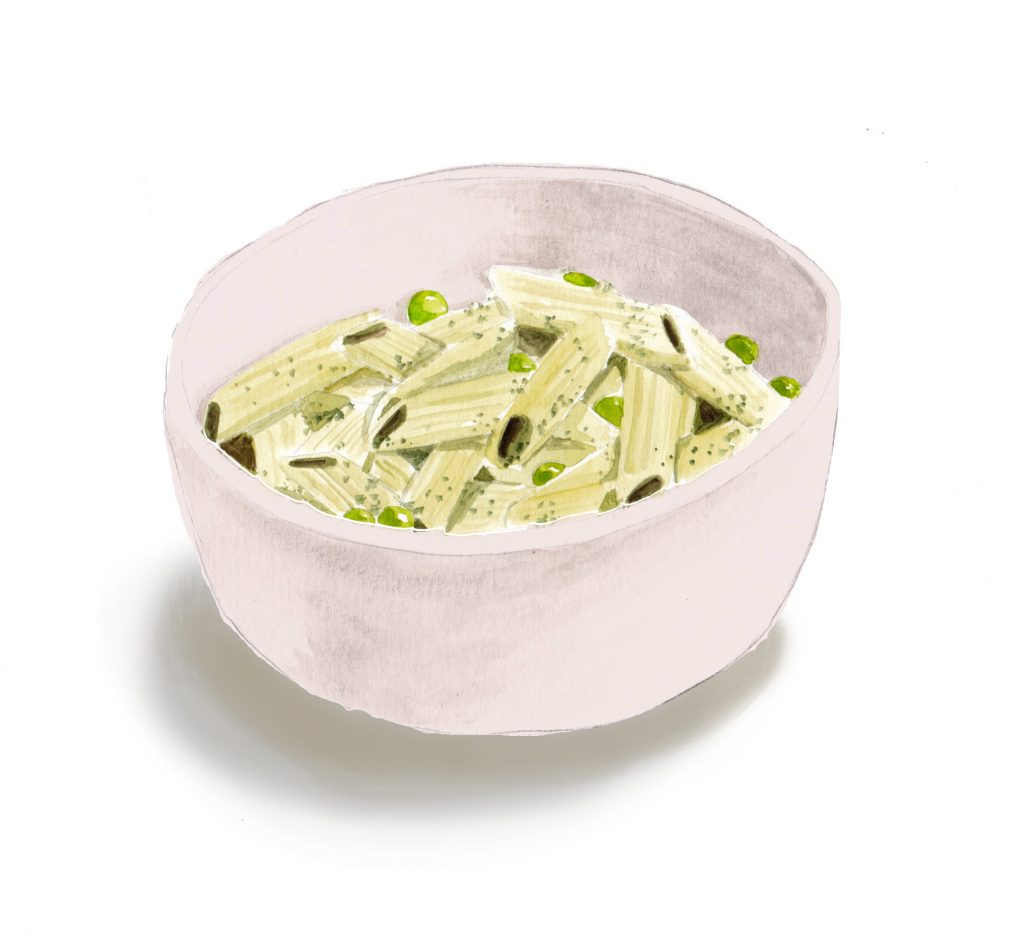 Kale Pistachio Pesto Pasta with Peas
This is shockingly easy to make and feels like a hearty pasta dinner, but in reality, it's super healthy and filling because we're using chickpea pasta. We love the ease and nostalgia of frozen peas, but feel free to add in whatever other veggies you have in the fridge (leftover roasted broccoli, jarred roasted red peppers, oil-packed sun-dried tomatoes, or Kalamata olives).
2½ cups baby kale
2 cloves garlic
⅓ cup shelled pistachios
zest of 1 lemon
½ cup olive oil
8 ounces cooked chickpea pasta
1 cup thawed frozen peas
1. Combine the first 5 ingredients in a bowl and use an immersion blender to pulse into a pesto sauce (alternately, throw in a blender or food processer). Toss the sauce with cooked chickpea pasta (we always cook it a couple minutes less than the package suggests) and the thawed peas. Finish with a sprinkle of salt and pepper.
Originally featured in Working Girl (Summer) Detox 2019