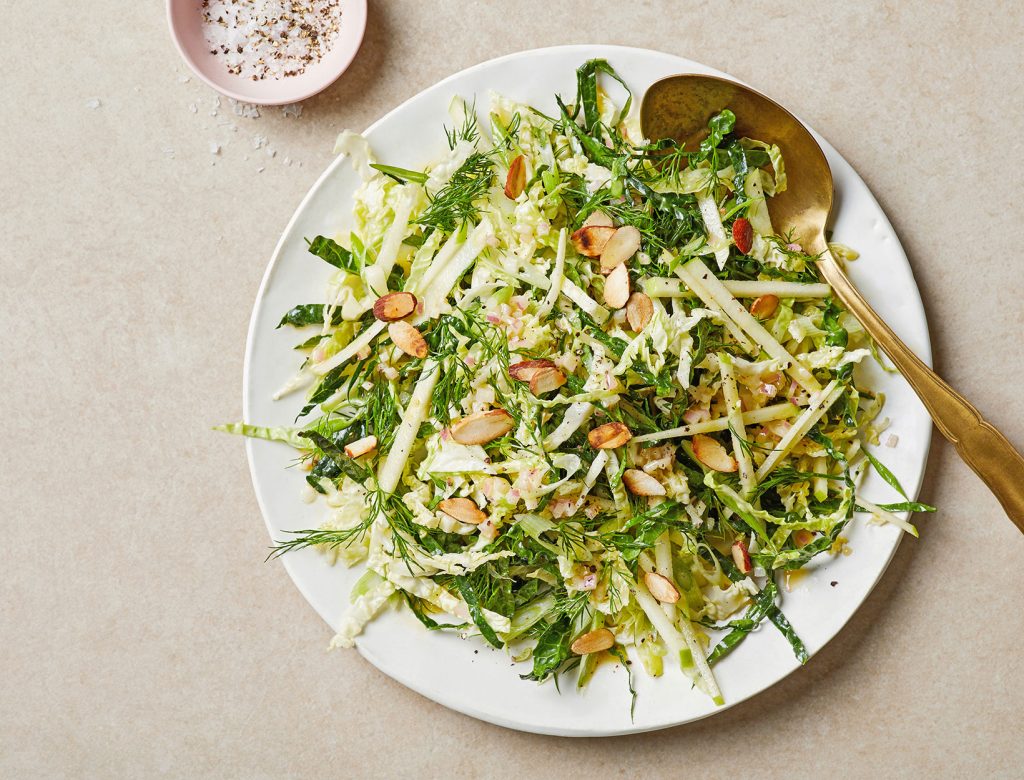 Kale Cabbage Slaw with Almonds and Dill
It doesn't get easier than this. The dressing is incredibly forgiving (the creamy Dijon mustard makes emulsifying foolproof), and from there, all you have to do is chop and toss everything together. Since the cabbage and kale are quite hearty, we love this for a packable work lunch or a potluck dish. 
For the dressing:
2 shallots, minced
2 teaspoons Dijon mustard
¼ cup apple cider vinegar
½ cup extra virgin olive oil
flaky salt
fresh-cracked black pepper
For the salad:
½ head Savoy cabbage, thinly sliced
1 bunch black kale, thinly sliced
1 Granny Smith apple, julienned
1 bunch scallions, thinly sliced
½ cup toasted sliced almonds
¼ cup fresh dill
1. To make the dressing, combine the first 4 ingredients in a bowl, then slowly stream in the olive oil while whisking to emulsify the dressing. Finish with a pinch of flaky salt and fresh-cracked pepper. 
 
2. To assemble, combine all the ingredients in a large bowl and toss well with the dressing. Taste for seasoning, adding more flaky salt and fresh-cracked pepper as needed. 
Originally featured in 4 Fresh Salads That Are Stand-Alone Stars