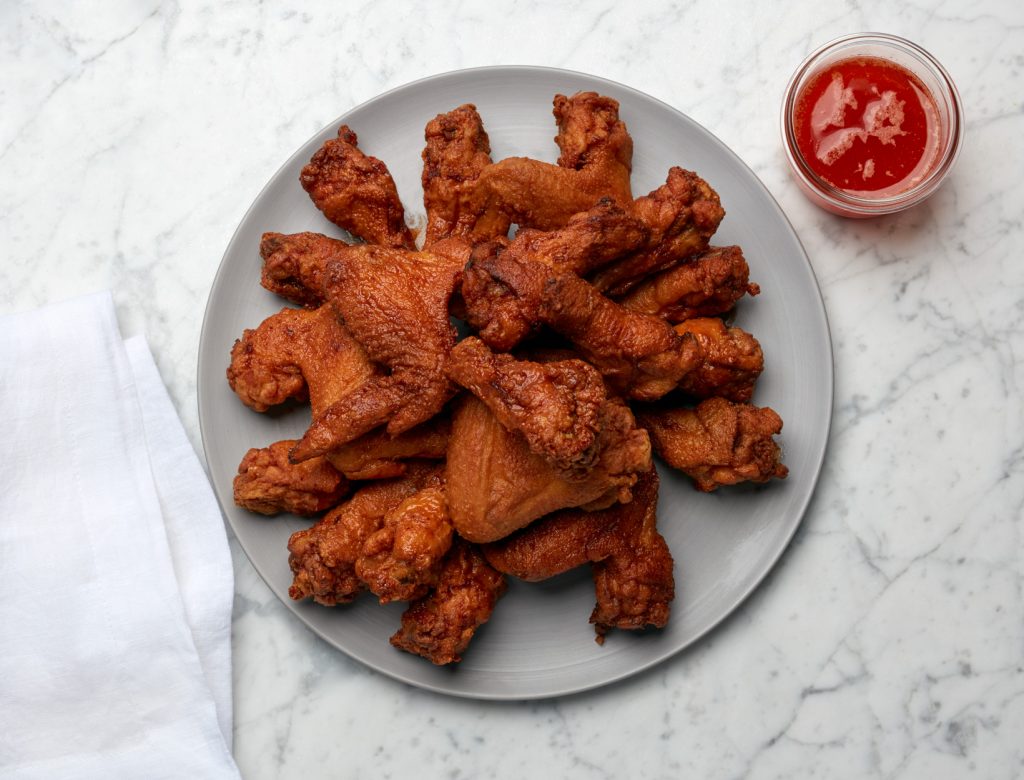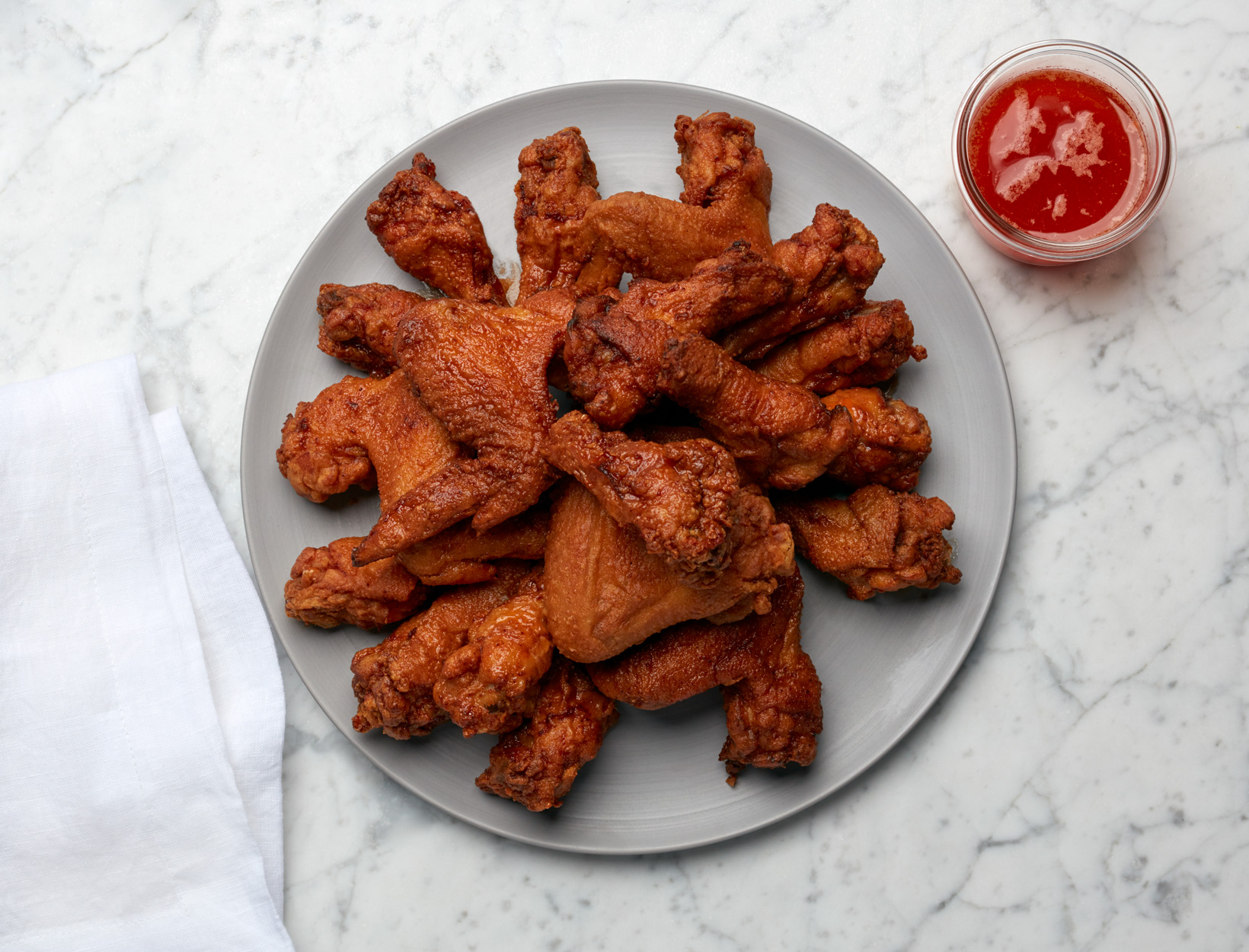 John Legend's Crispy Fried Chicken Wings with Spicy Honey Butter
John (and Chrissy!) obviously know what they are doing in the kitchen because these wings are so crazy good. It takes some prep, but you'll have a hard time ordering wings out once you've tasted how much better they are when you make them at home. Not to mention the spicy honey butter, which we're seriously putting on everything from now on.
1. For the chicken: In a large pot or a 2-gallon zip-top plastic bag, combine 10 cups cold water, the seasoning salt, garlic powder, and cayenne. Add the chicken, cover, and refrigerate for at least 4 hours and up to 24.
2. Bread and fry the chicken: Fill a large Dutch oven with 6 inches of oil, making sure there are at least 4 inches of clearance between the oil and the lip of the pot. Heat the oil over medium heat until it reaches 360°F.
3. In a large bowl, add the flour, seasoning salt, and cayenne. A few at a time, remove the wings from the brine and toss them in the flour mixture until really well coated, then place on a baking sheet.
4. Add the wings to the oil in batches and fry until golden and crispy, about 13 minutes per batch. Remove the wings to a plate lined with paper towels.
5. For the spicy honey butter: In a small bowl, add the melted butter, hot sauce, honey, and salt and whisk until incorporated. Taste and add more salt if necessary. Slather the wings with the spicy honey butter.
Originally featured in Real Men Eat goop: The Wing