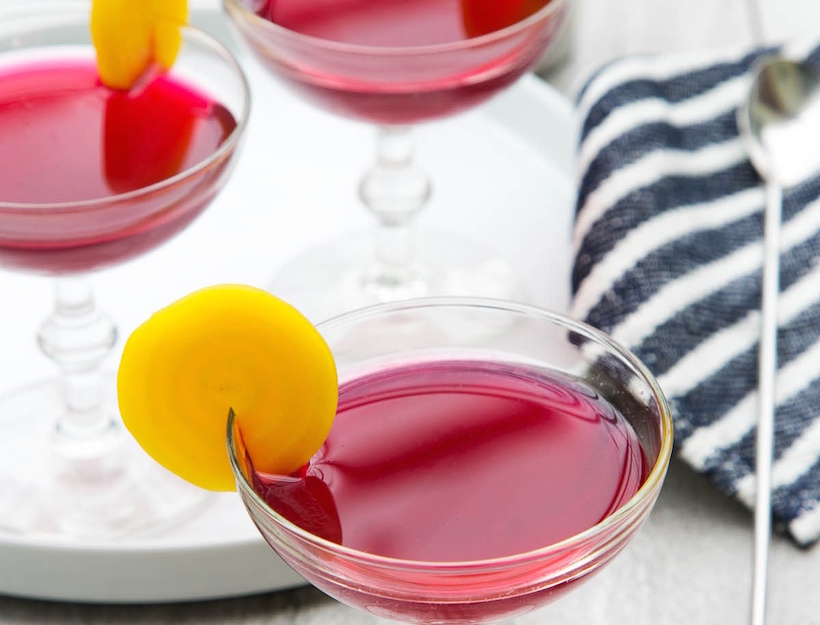 "This drink comes from the millennia-long journey undergone in Tom Robbins' novel of the same name to find the perfect perfume recipe. Along with lemon and jasmine, the secret ingredient turns out to be beets. The syrup takes some time and care to make, but at the end you have a rich crimson syrup and some sugar boiled beets that are great for a garnish or on top of a dessert."
1. Combine rum, lemon juice, jasmine liqueur, and beet syrup in a shaker with ice.
2. Shake and strain into a martini glass.
To make the beet syrup:
1. In a pot bring 2 cups of water, sugar, and beets to boil.
2. Lower to medium heat and continue to cook, stirring, for 20 minutes or until beets are tender.
3. Fine strain to remove all solid material.
Originally featured in Summer Cocktails