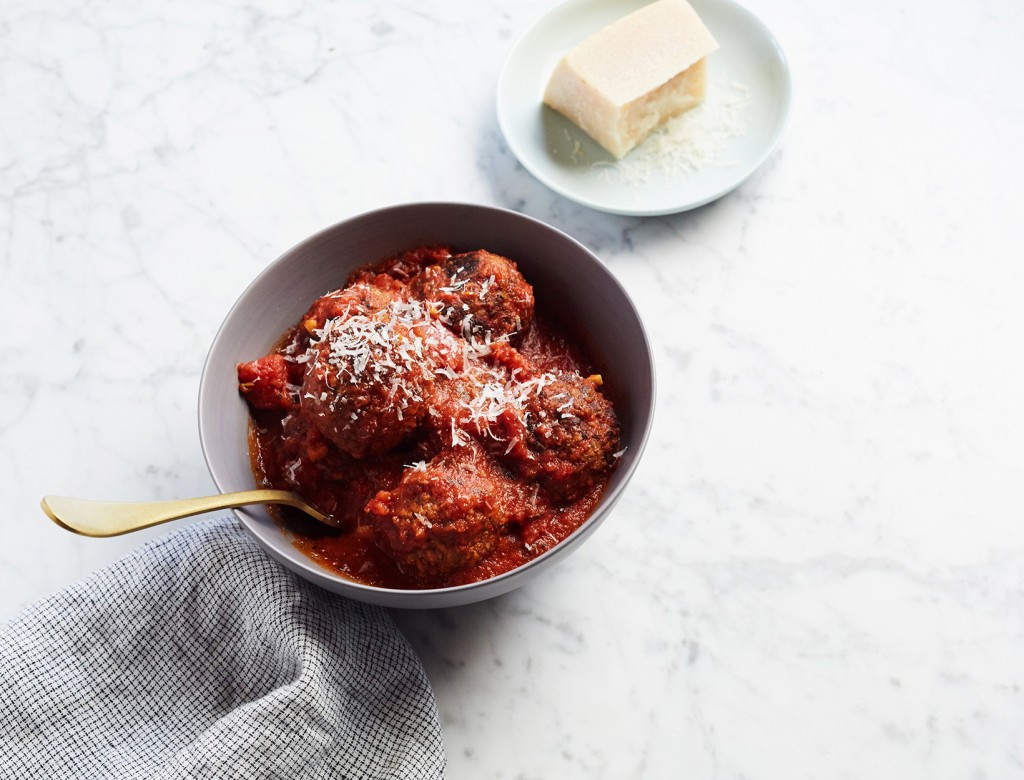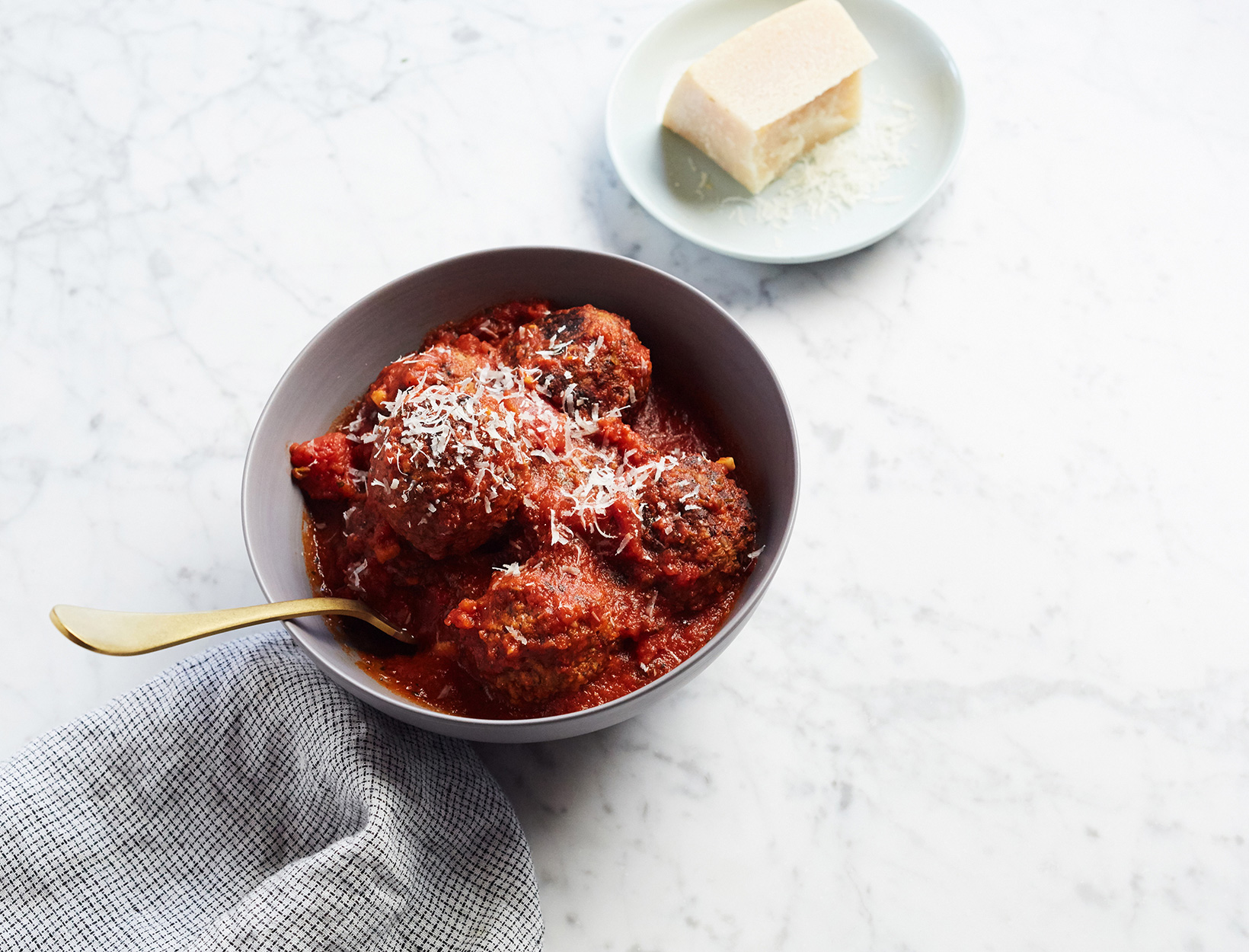 Jessica's Eggplant and Cauliflower "Meatballs"
Veggie meatballs can be kind of a bummer, but these ones, loaded with roasted veggies and lots of parm, are insanely good. You can make the mixture ahead of time and bake just before serving.
1. Preheat the oven (with the oven rack in the middle) to 400°F. Line a rimmed sheet pan with parchment paper.
2. To another rimmed sheet pan or large baking dish, add the eggplant, cauliflower, bell pepper, and garlic. Drizzle with the oil and sprinkle with the salt, black pepper, and red pepper flakes. Toss together and arrange in a single layer. Roast for about 45 minutes or until the vegetables are tender.
3. Meanwhile, cook the farro. Fill a medium saucepan with water and bring to a boil. Add the farro and cook for about 20 minutes or until tender. Drain into a strainer and run under cold water to cool.
4. Put the roasted vegetables in a food processor and pulse until finely chopped but not smooth. Scrape into a large bowl and stir in the bread crumbs, Parmesan, and farro.
5. Shape the mixture into balls, about 2 inches in diameter. Space them 1 inch apart on the prepared pan. Bake for about 20 minutes or until slightly browned and crisp on the outside and heated through. Serve with the marinara sauce and a little more Parmesan.
Excerpted from Food Swings by Jessica Seinfeld. Copyright © 2017 by Jessica Seinfeld. Excerpted by permission of Ballantine Books. All rights reserved. No part of this excerpt may be reproduced or reprinted without permission in writing from the publisher.
Originally featured in Battle of the Balls