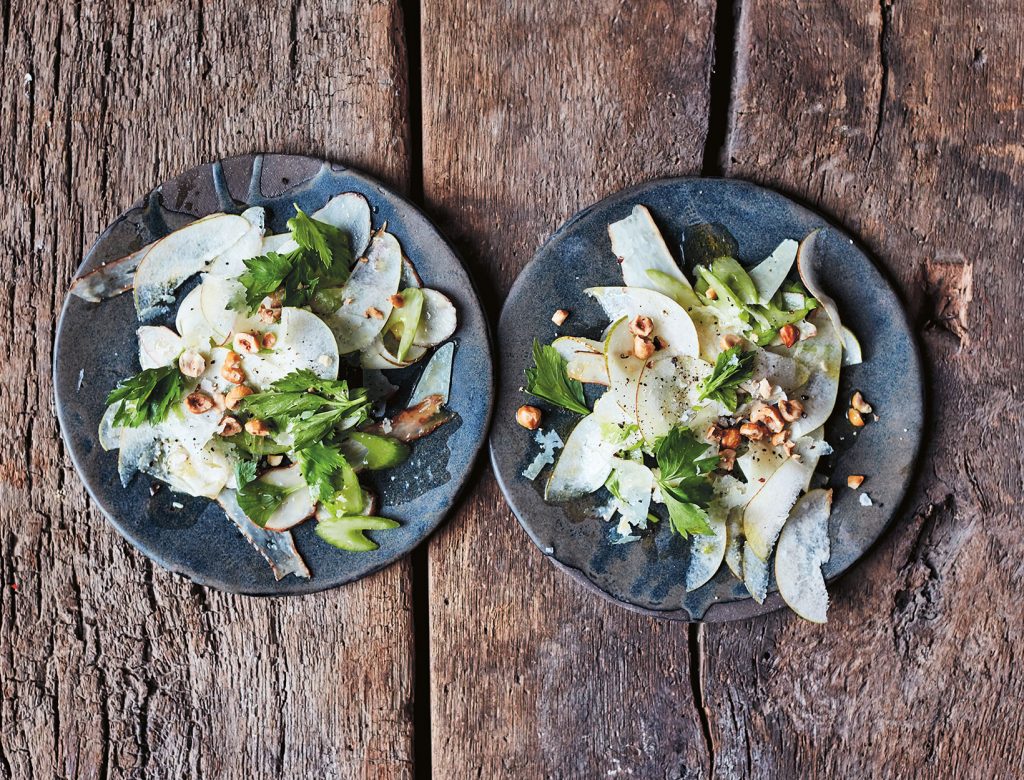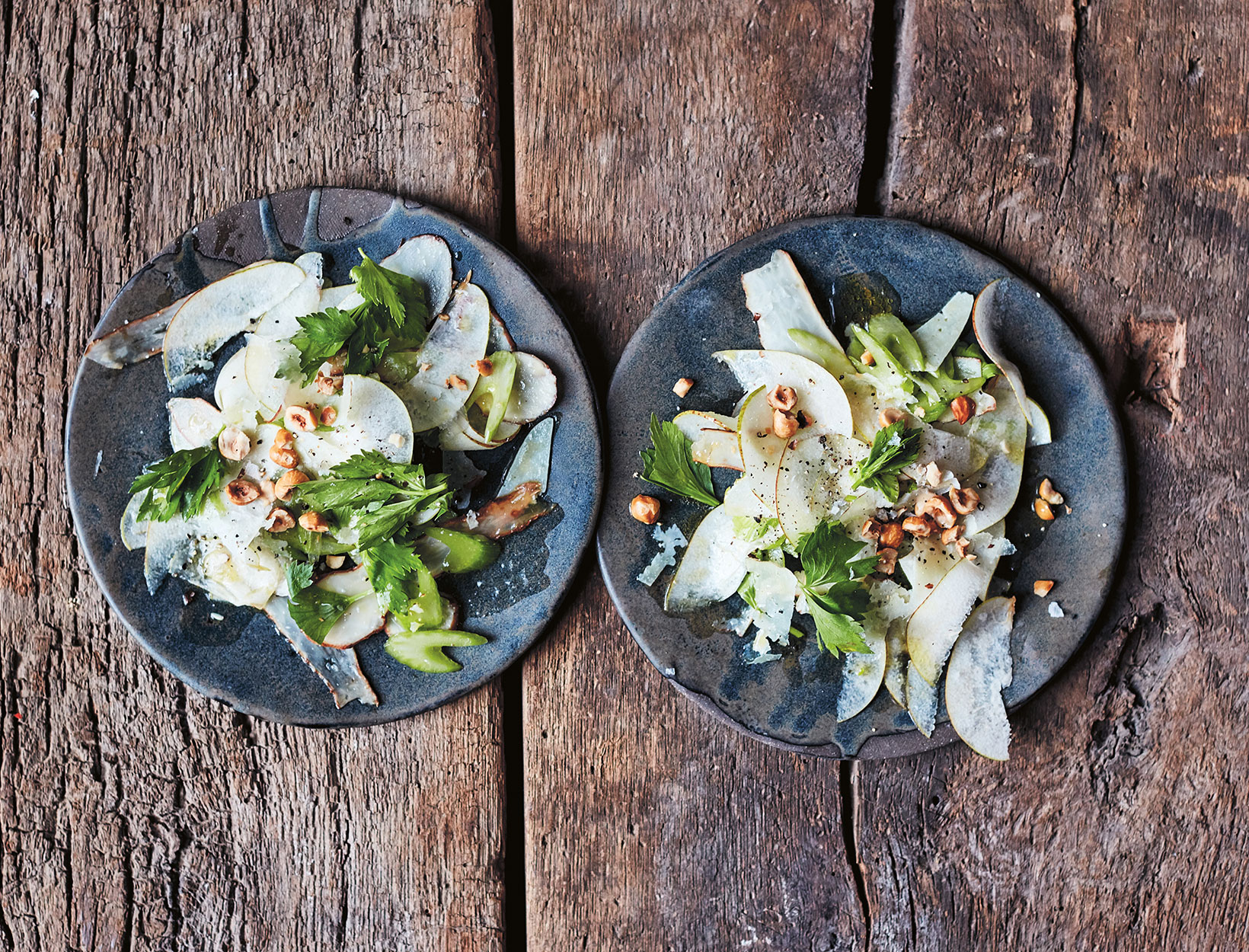 Jerusalem Artichoke, Celery, and Pear Salad
This crunchy refreshing salad highlights some of our favorite fall ingredients. The shaved Jerusalem artichokes, which we'd only ever had roasted, are particularly nice.
for the vinaigrette:
2 tablespoons apple cider vinegar
2½ tablespoons fresh lemon juice
¼ cup (60 milliliters) extra virgin olive oil
salt and freshly cracked pepper
for the salad:
12 ounces (340 grams) Jerusalem artichokes, scrubbed
2 ripe but firm pears
5 stalks celery, thinly sliced on the bias, leaves reserved
2 to 3 ounces (55 to 85 grams) thinly shaved Manchego cheese
⅓ cup (45 grams) toasted and roughly chopped hazelnuts
zest of 1 lemon
flaky salt, for serving
1. To make the vinaigrette: In a large bowl, whisk together the vinegar and lemon juice. Slowly whisk in the oil until fully combined. Season with salt and pepper.
2. To make the salad: Using a mandoline, shave the Jerusalem artichokes directly into the dressing. Quarter, core, and thinly slice the pears, adding them to the dressing as you go. Add the celery and half of the cheese, and toss all the ingredients to combine. Transfer the salad to a serving platter and scatter the hazelnuts and the remaining cheese on top. Garnish with the celery leaves, lemon zest, and flaky salt.
From Cook Beautiful by Athena Calderone, published by ABRAMS © 2017. Photographer: Johnny Miller