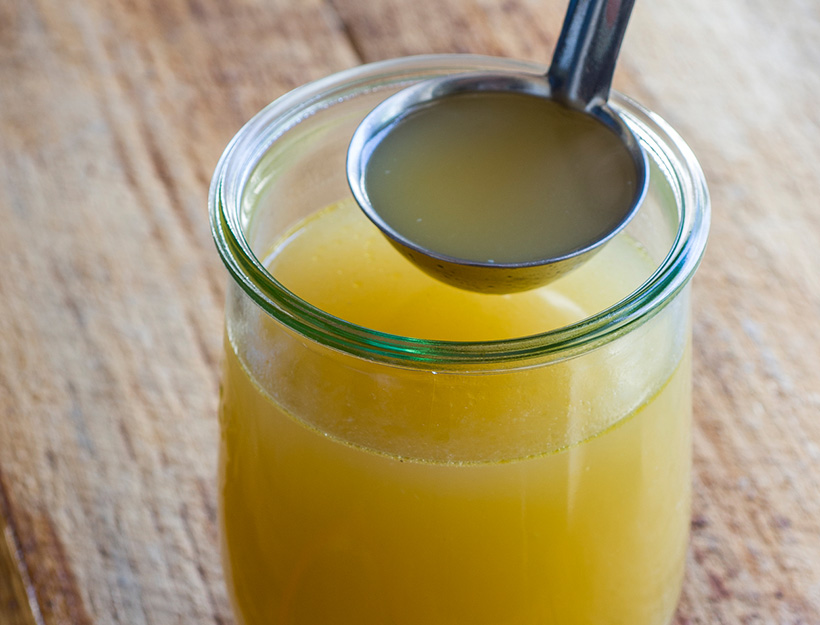 Jasmine and Melissa's Ginger Miso Bone Broth
"This quick ginger-infused broth is immune-boosting and perfect as a warming pick-me-up anytime of day. Make your own broth or, if ordering it online, be sure to source from a reputable company that long-simmers the broth for nutrition as well as flavor and uses ingredients of good provenance. Always check the label of your miso paste to make sure it's organic, non-GMO, and preferably unpasteurized."
1. Bring the bone broth to a boil and reduce to a simmer for a few minutes to heat through, then turn off the heat.
2. Squeeze the ginger over the pan to extract all of the juice, then add the miso and crack in the egg, if using.
3. Use a whisk to blend it until smooth and creamy.
4. Pour the soup into a mug or bowl and stir in the sea salt and lemon juice to taste.
Originally featured in Why Bone Broth is So Good for Us