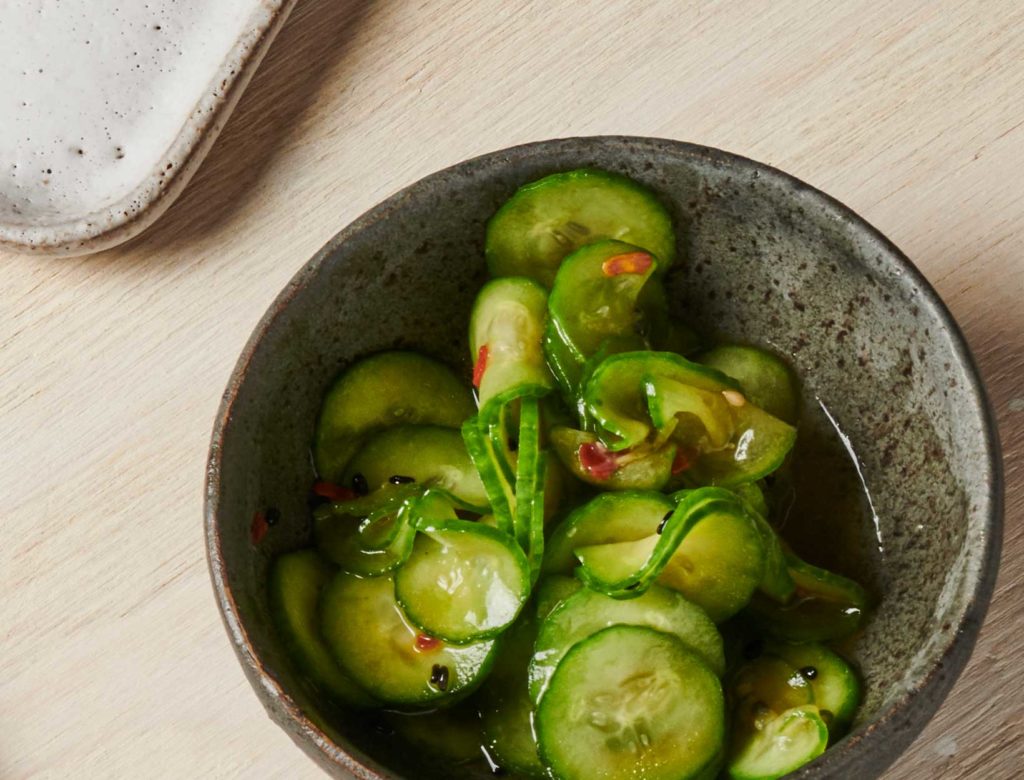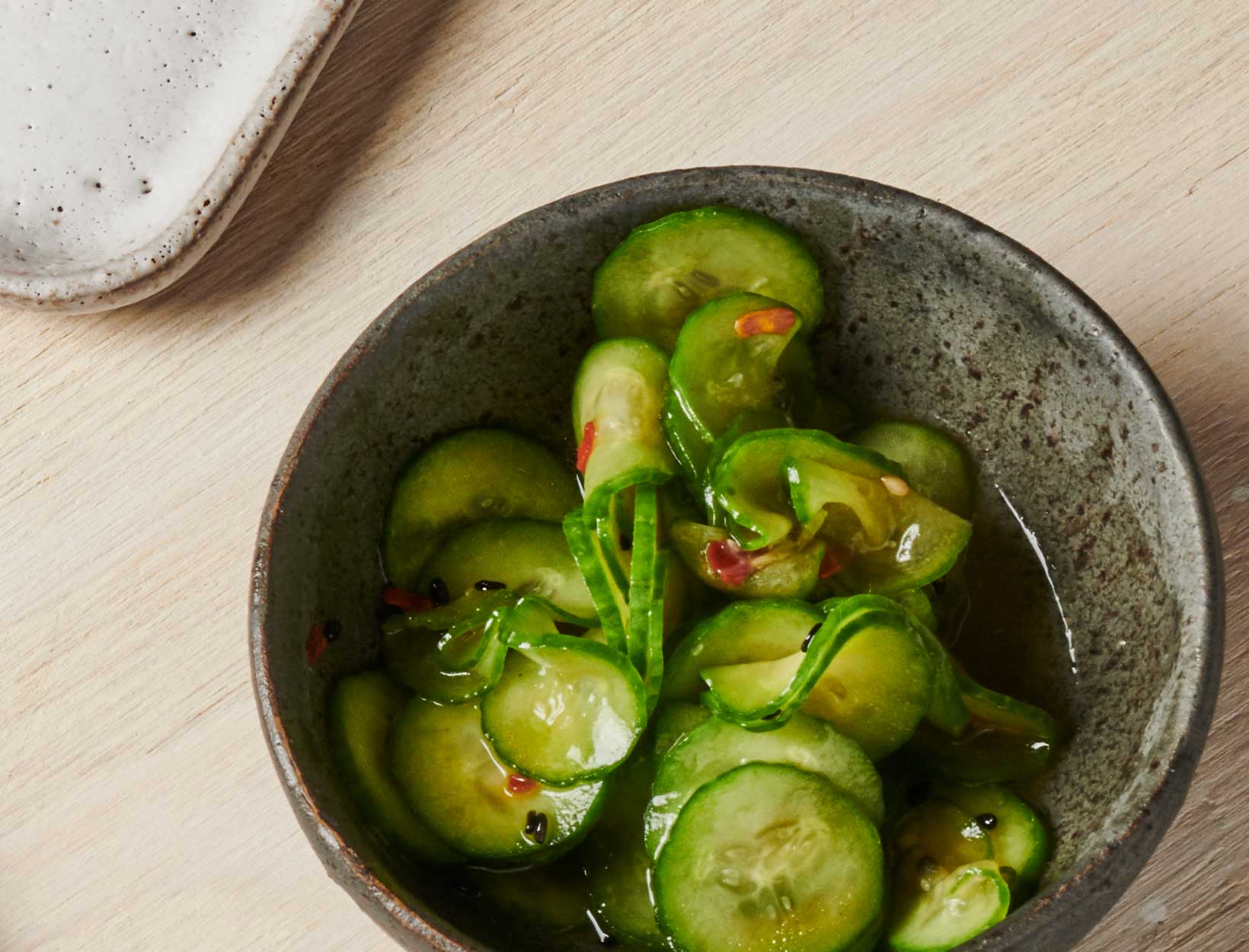 Japanese Cucumber Salad
This super easy and delicious cucumber pickle is perfect for a sushi bowl, but would be a fresh, tangy addition to any meal. In fact, we're dying to throw a few of them on our Five Spice Salmon Burger.
2 large English cucumbers or 4 Persian cucumbers, about 1½ pounds
2 teaspoons sea salt
3 tablespoons unseasoned rice vinegar (no sugar or salt added)
½ tablespoon shoyu or gluten-free tamari
¼ teaspoon unrefined toasted sesame oil, or more to taste
1 tablespoon cane sugar or raw honey
pinch of crushed red pepper flakes, or more to taste (optional)
½ teaspoon sesame seeds, white or black
1. Slice the cucumbers ⅛-inch thick. A mandoline can help you do this easily. Place the cucumber slices in a colander and sprinkle them with the salt. Let sit for 5 to 10 minutes.
2. In a small bowl, stir together the rice vinegar, shoyu, sesame oil, sugar, and crushed red pepper flakes (if using) until the sugar is dissolved.
3. Gently squeeze the cucumber slices with your hands to eliminate the excess water. Place the cucumber slices in a serving bowl and pour the dressing on top. Toss to combine. Sprinkle with the sesame seeds.