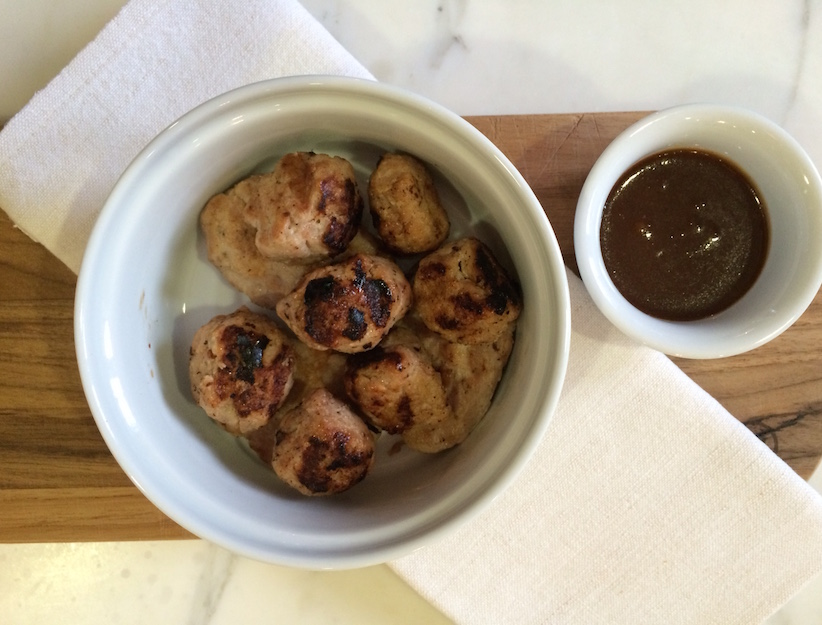 Japanese Chicken Meatballs
I have a hard time not gobbling these up when they're being served to the kids. They're so good!
1. Thoroughly mix the chicken with the salt, pepper, garlic, ginger, soy sauce, and maple syrup. Roll the mixture into golf ball–sized meatballs. Grill, roast, broil, or pan-fry the meatballs until they're cooked through and serve with Lee's Hoisin Sauce.
From It's All Good by Gwyneth Paltrow and Julia Turshen.
Originally featured in It's All Good