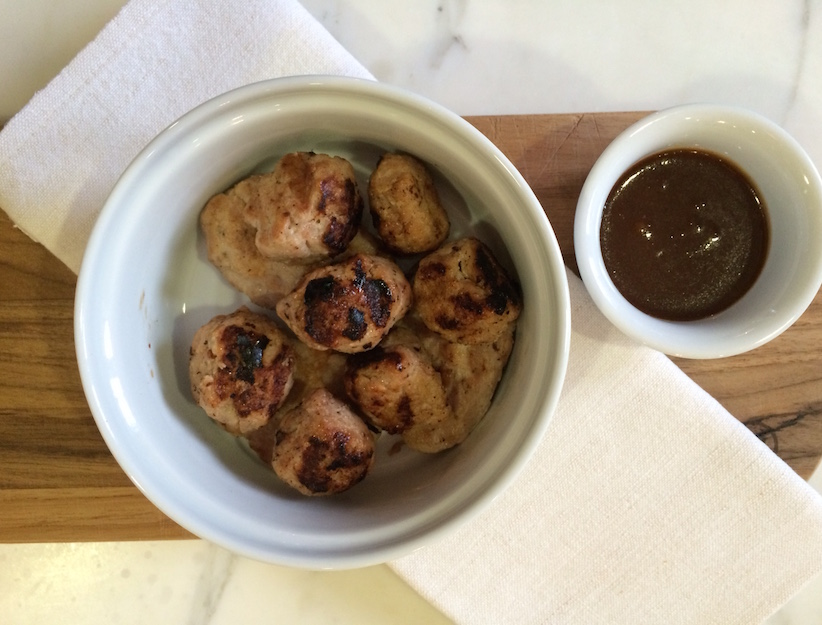 Japanese Chicken Meatballs
I have a hard time not gobbling these up when they're being served to the kids. They're so good!
1 pound ground chicken (preferably dark meat)
½ teaspoon coarse sea salt
½ teaspoon freshly ground black pepper
1 garlic clove, very finely minced
1 teaspoon freshly grated ginger
1 tablespoon soy sauce
2 teaspoons good-quality maple syrup
2 tablespoons neutral oil (like canola, grapeseed, or safflower oil)
Lee's Hoisin Sauce for serving
1. Thoroughly mix the chicken with the salt, pepper, garlic, ginger, soy sauce, and maple syrup. Roll the mixture into golf ball–sized meatballs. Grill, roast, broil, or pan-fry the meatballs until they're cooked through and serve with Lee's Hoisin Sauce.
From It's All Good by Gwyneth Paltrow and Julia Turshen.
Originally featured in It's All Good