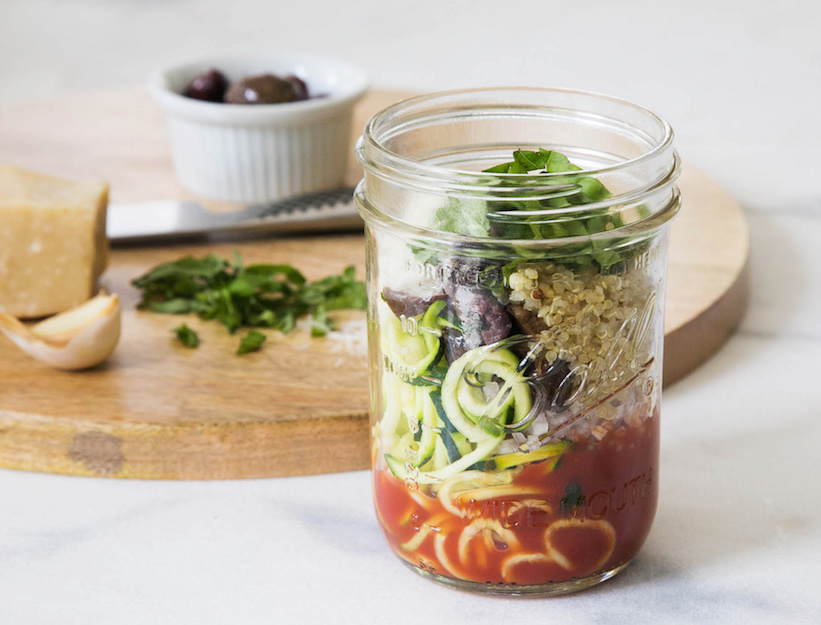 Italian Style Quinoa Noodle Pot
A bit of leftover tomato sauce, fresh basil, and some finely crushed garlic inspired this Italian-style noodle pot. We used grated zucchini to keep it fresh and cooked quinoa for a protein hit. While these little seeds may resemble grains in look and taste, they are completely free of gluten and rich in amino acids not found in regular grains.
1. Combine all ingredients in a heatproof jar, and keep refrigerated until ready to eat.
2. When ready, boil the kettle and remove the basil leaves from the jar.
3. Let the boiled water sit for a minute or two before adding it to the jar, leaving a half-inch gap at the top.
4. Stir, cover and let sit five minutes.
5. Stir again, tear the basil leaves into the pot, and enjoy.
Originally featured in Ingenious Noodle Pot Lunch Recipes