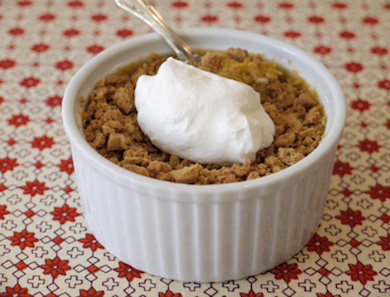 Individual Pumpkin Cheesecakes
Because who wants to share? An impressive fall dessert for entertaining.
1. Preheat oven to 400 degrees F.
2. In a mixer or in a bowl with beaters, beat the cream cheese until creamy and smooth.
3. Add the pumpkin and mix until smooth and combined.
4. Add the eggs one at a time and beat until combined.
5. Add the remaining ingredients and combine.
6. Pour into 8 ramekins and fill 3/4 full.
7. Bake for 25 minutes.
8. Cool and serve.
Contributed by weelicious.
Originally featured in Weelicious Thanksgiving