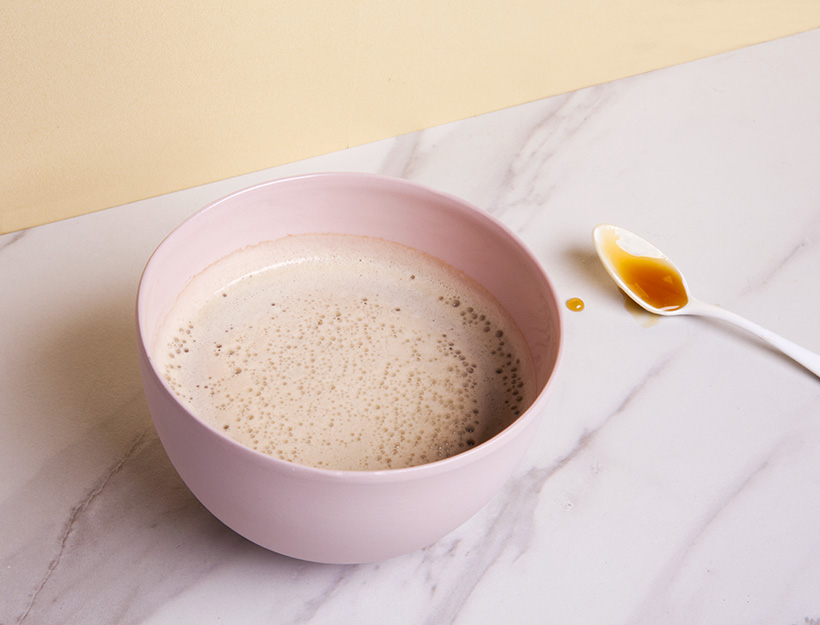 Full of good fat and plants that help support immunity, the nervous system, and healthy circulation, this is the perfect tonic for a nursing mother.
1. Place the tea bag in a large mug and pour over the boiling water. Let steep 1 minute.
2. Meanwhile, combine the reishi, mucuna pruriens, astragalus, coconut oil, and raw honey in a powerful blender.
3. Heat the almond milk in a small saucepan over medium heat until just simmering.
4. Remove the tea bag and add the tea to the blender, along with the warm almond milk.
5. Blend on high for 30 seconds, or until frothy.
Originally featured in Magic Potions for Clarity, Beauty, and Energy