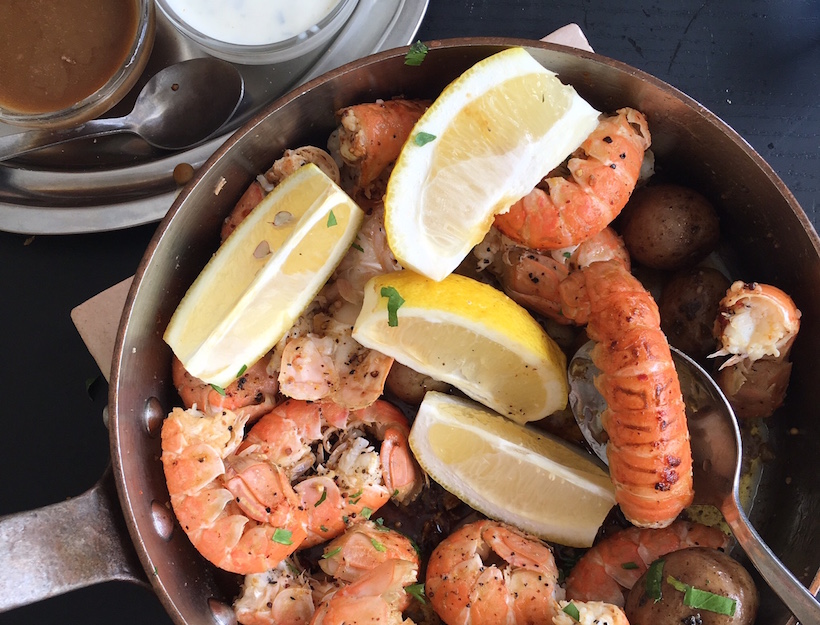 Icelandic Sautéed Langoustines
This recipe, inspired by the mind-blowing langoustines GP had in Iceland, is perfect weeknight or dinner party food. Serve them straight out of the pot or transfer to a serving dish—just be sure to reserve all the delicious cooking liquid to eat with bread.
1. Heat a large sauté pan over medium high heat.
2. Add the butter, garlic, and langoustines and cook for about 3 minutes, or until the garlic is fragrant and the langoustines are just cooked through.
3. Remove from the heat and top with chopped parsley and lemon wedges for serving.
Originally featured in Five Days in Iceland with GP