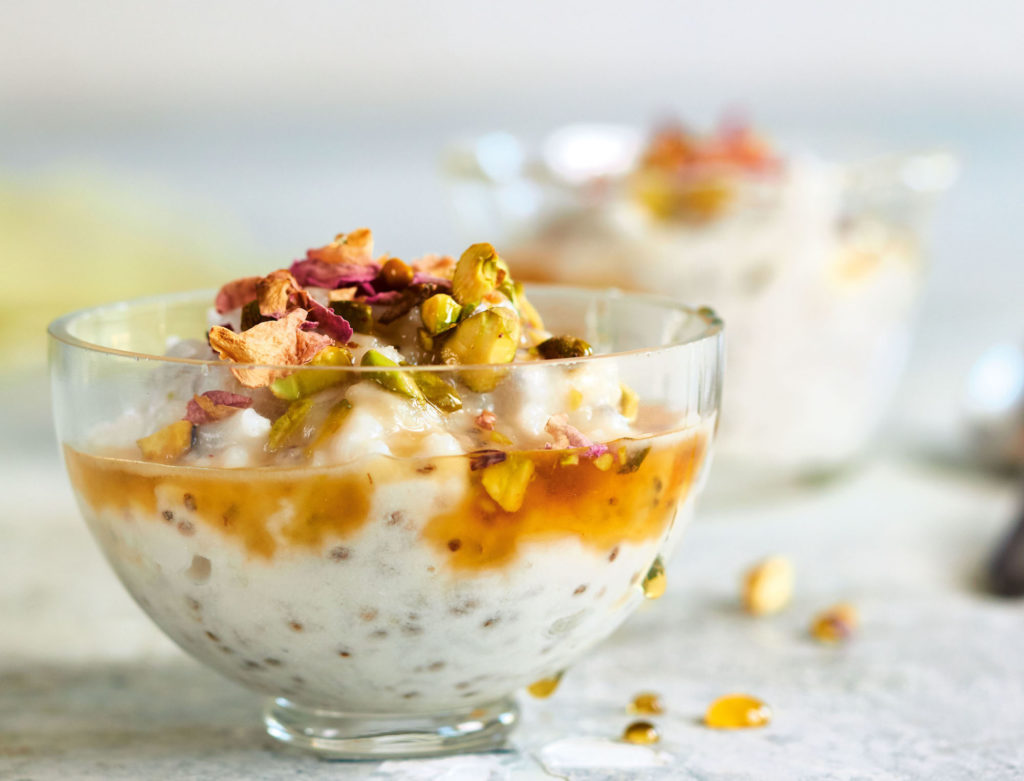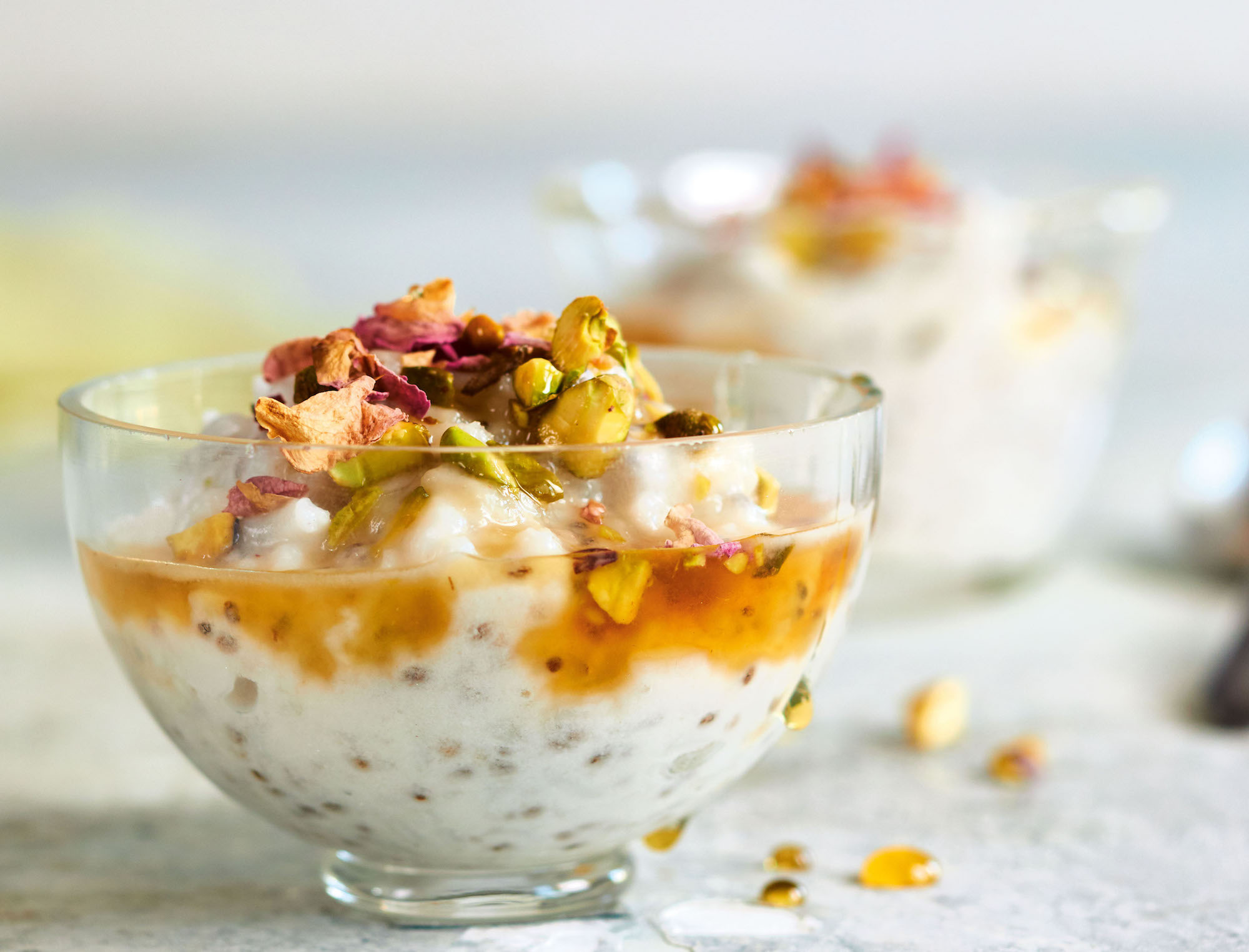 Honey-Rose Rice Pudding with Pistachio-Cardamom Crumble
"Rice pudding is one of the best, and more underrated desserts, in my opinion. But how do you make it better for you? The secret is combining it with chia pudding, a health-world staple that's good for your gut, filled with healthy fats and protein. Here it makes the rice pudding vegan but also gives it a stick-to-your-ribs satisfaction without being at all heavy. The mix of rose, pistachio, and cardamom is one of my favorite flavor combinations." —Liz Moody
1. Combine the rice, coconut milk, ½ cup of water and ⅛ teaspoon of salt in a medium, heavy-bottomed pot. Bring to a boil over medium-high heat, stirring often, then reduce the heat to low, cover, and simmer for 20 minutes, until the rice is fully cooked but there is still liquid remaining. Remove the pot from the heat and let the mixture cool for 10 to 15 minutes, then stir in 1 tablespoon of honey, the vanilla, rose water, and chia seeds. Let sit for 10 minutes, until the chia seeds soak up the additional liquid and it becomes rice pudding–like in texture.
2. At this point, you can proceed with warm pudding or chill the pudding in the fridge. It will keep, covered, for up to a week.
3. When you're ready to serve, add the pistachios and cardamom to a small skillet over low heat and toast, stirring occasionally, until fragrant and the pistachios are just beginning to turn golden brown, about 5 minutes. Add the remaining 1 tablespoon of honey and ⅛ teaspoon of salt. Stir well to coat, then remove the pan from the heat.
4. Top the pudding with the warm pistachio crumble and serve.
From Healthier Together by Liz Moody, published by Clarkson Potter, © 2019.
Photographs by Lauren Volo.
Originally featured in The 3 Healthiest Desserts to Satisfy Any Sweet Tooth