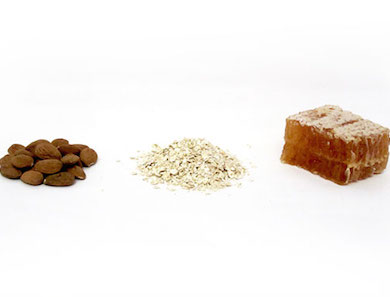 Honey-Oat Facial Scrub
The oats are a gentle way to scrub away dead skin cells while the honey coats and protects skin. Lemon serves as a natural astringent.
1 tablespoon honey
1 tablespoon ground almonds
2 tablespoons dry, raw oats
squeeze of lemon
Mix ingredients together in a bowl. Sample if you'd like (it's delish). Massage onto face in circular motion. Rinse with warm water.
Originally featured in Honey Based Beauty Treatments