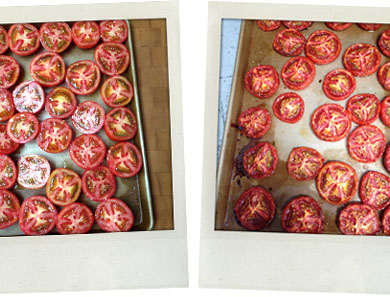 This recipe makes a fresh and delicious Bloody Mary mix.
1. Blend slow-roasted tomatoes on low in a Vitamix.
2. Strain into a jug (save the strained part to use in Healthy Chicken Parm or another recipe).
3. Add the rest of the ingredients and mix. This keeps in the fridge for up to a week.
Originally featured in Summer Tomato Recipes