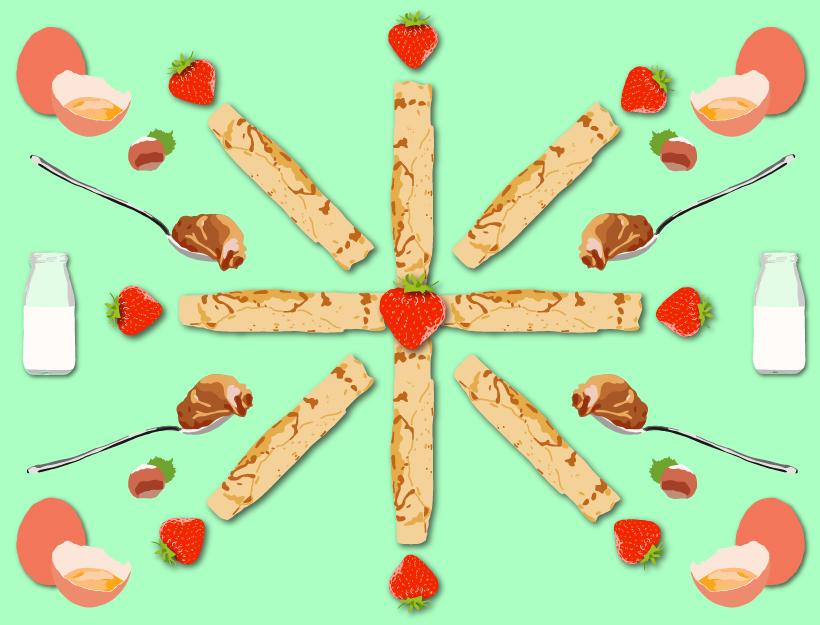 Homemade Crepes with Chocolate-Hazelnut Spread
Gabriela makes her crepe batter the night before she plans to make them and lets it rest overnight. Her son's preferred filling is a chocolate-hazelnut spread like Nutella or Nocciolata, but she also suggests filling them with yogurt and jam or even savory options like eggs and cheese.
1. First, make the crepes: In a large bowl, beat all ingredients (except the chocolate-hazelnut spread) with a metal whisk or fork until smooth.
2. Cover the bowl and leave it in the refrigerator to rest overnight, or for up to 2 days before cooking.
3. When ready to cook the crepes, place a good non-stick pan over medium heat and melt a small pat of butter in the pan.
4. Pour ⅓ cup of batter into the pan and swirl it in a circle until the bottom of the pan is covered with batter.
5. Cook the crepe until the surface is dry, then carefully flip it to cook the other side for about 30 more seconds. Remove from heat. Repeat with the remaining crepe batter.
6. Spread the crepes with a thin layer of filling and fold.