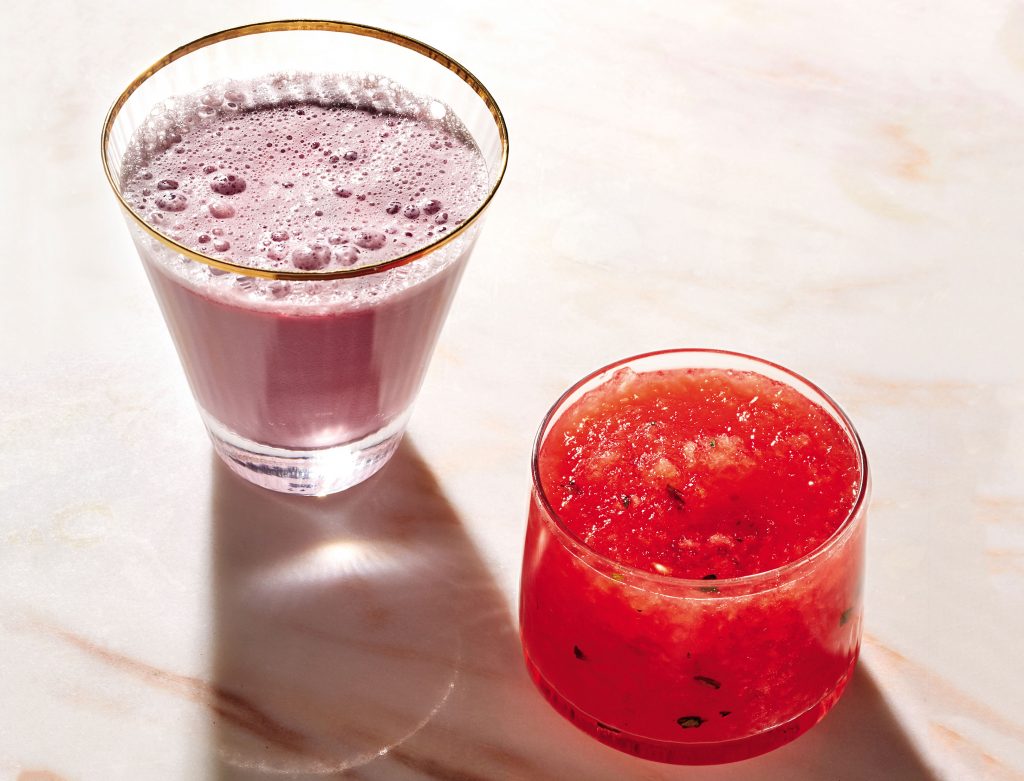 Hibiscus Horchata
"This drink has a surprising earthy sweetness and brightness. Tiger nuts are tiny—and deliciously sweet—root vegetables that are packed with prebiotics. So this is a good-for-your-gut tonic that's actually nut-free. If tiger nuts are out of reach, swap in coconut flakes (no need to soak) or your favorite nut or seed." —Kerrilynn Pamer, cofounder of CAP Beauty
1 cup tiger nuts
8 cups filtered water, divided
½ cup dried hibiscus flowers
¼ cup honey
½ teaspoon vanilla powder or 1 teaspoon vanilla extract
1. Using two separate containers, soak the nuts in 4 cups of water and the flowers in 4 cups of water in the refrigerator for 24 hours.
2. Strain the nuts and discard the soaking liquid. Transfer them to a high-speed blender.
3. Strain the hibiscus liquid into the blender, discarding or composting the flowers.
4. Blend on high until the mixture is completely smooth, about 1 to 2 minutes. Strain the mixture through a cheesecloth.
5. Stir in the honey and vanilla, and serve over ice.
Recipe excerpted from High Vibrational Beauty. Copyright @ 2018 by Kerrilynn Pamer and Cindy DiPrima Morisse. Published by Rodale Books, an imprint of Crown Publishing Group, a division of Penguin Random House LLC.