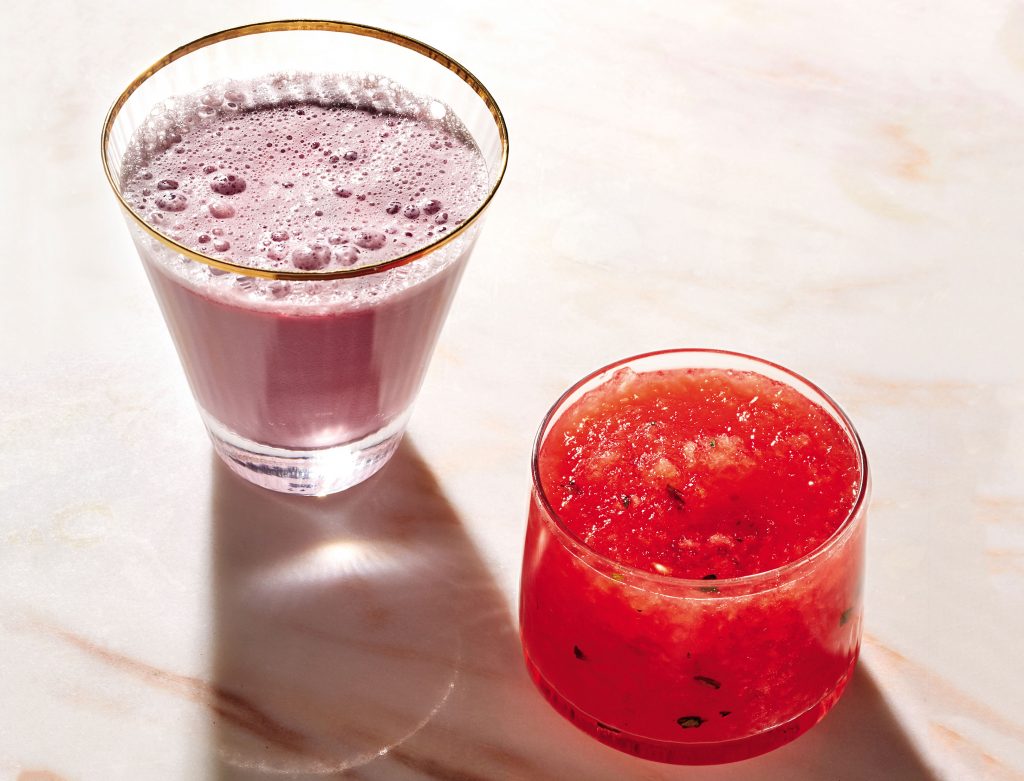 "This drink has a surprising earthy sweetness and brightness. Tiger nuts are tiny—and deliciously sweet—root vegetables that are packed with prebiotics. So this is a good-for-your-gut tonic that's actually nut-free. If tiger nuts are out of reach, swap in coconut flakes (no need to soak) or your favorite nut or seed." —Kerrilynn Pamer, cofounder of CAP Beauty
1. Using two separate containers, soak the nuts in 4 cups of water and the flowers in 4 cups of water in the refrigerator for 24 hours.
2. Strain the nuts and discard the soaking liquid. Transfer them to a high-speed blender.
3. Strain the hibiscus liquid into the blender, discarding or composting the flowers.
4. Blend on high until the mixture is completely smooth, about 1 to 2 minutes. Strain the mixture through a cheesecloth.
5. Stir in the honey and vanilla, and serve over ice.
Recipe excerpted from High Vibrational Beauty. Copyright @ 2018 by Kerrilynn Pamer and Cindy DiPrima Morisse. Published by Rodale Books, an imprint of Crown Publishing Group, a division of Penguin Random House LLC.