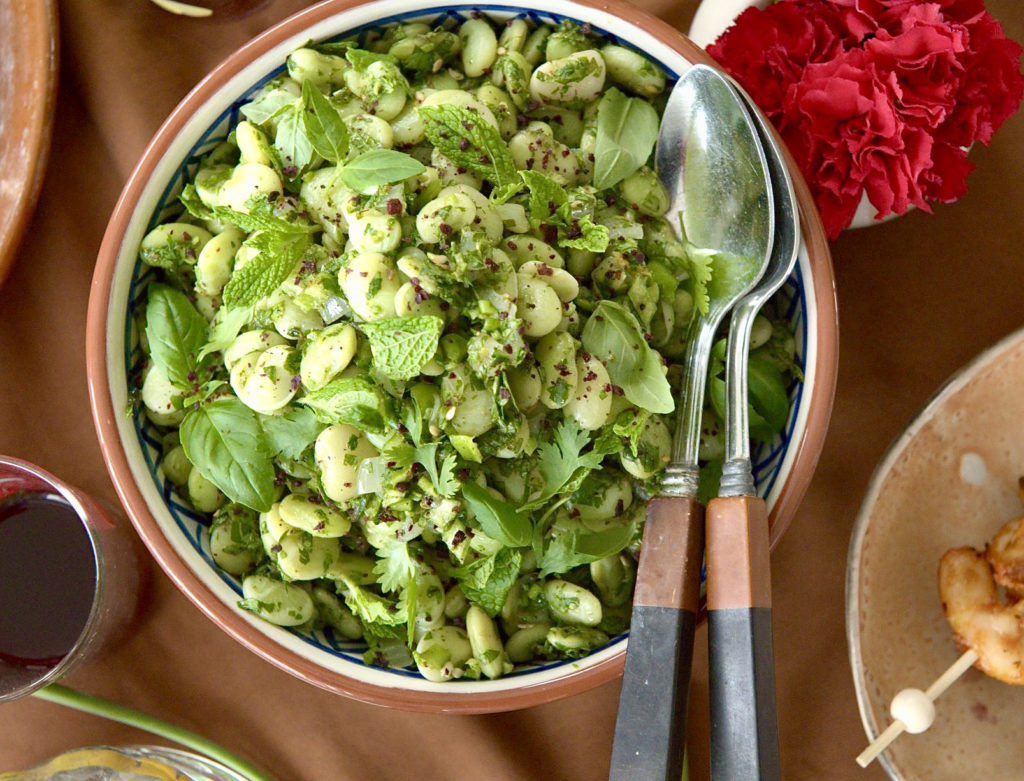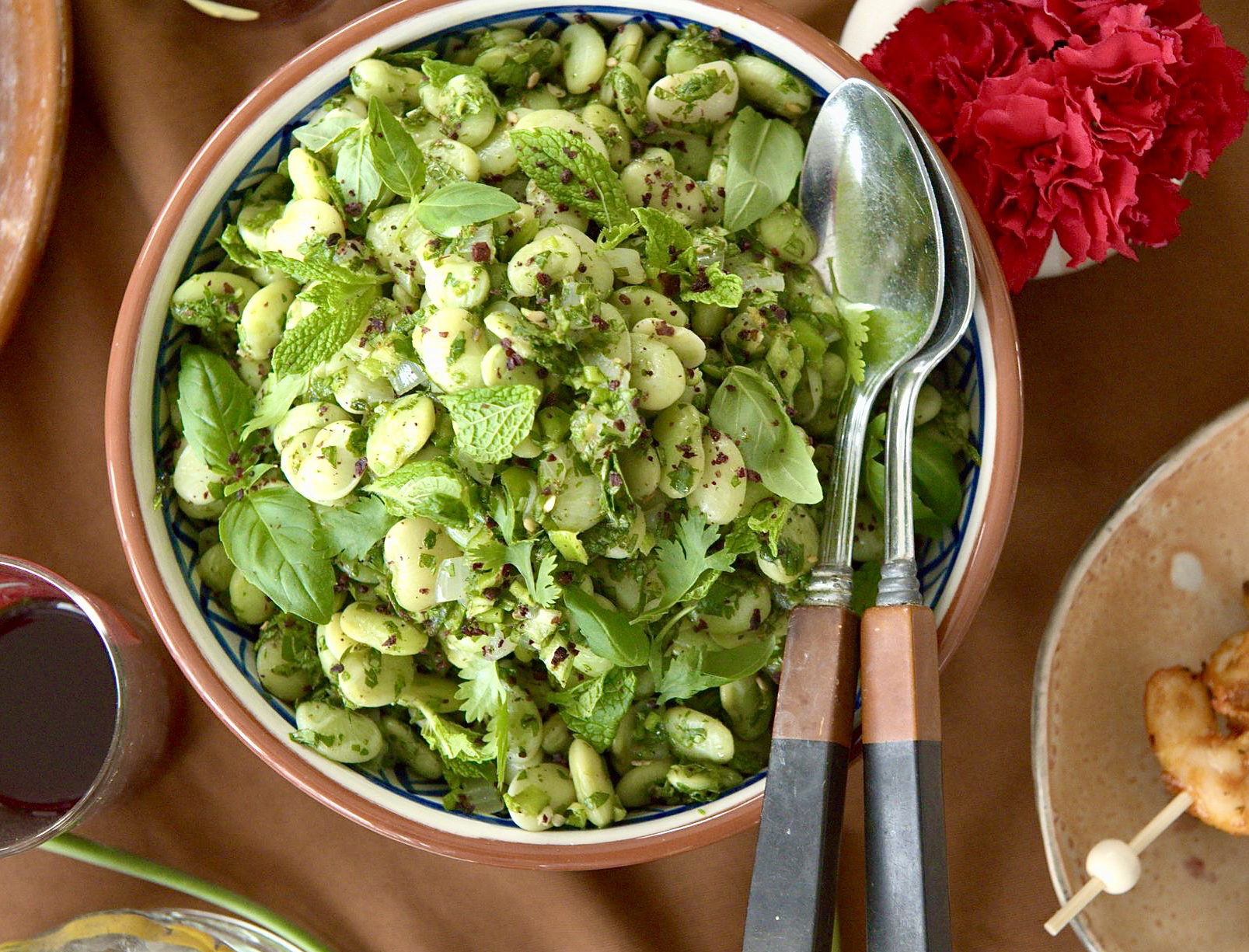 Herby Baby Lima Beans
These herby beans have a lot going for them, but it's the technique that we'll be hanging on to and riffing on from here on out. Some sautéed aromatics along with fresh herbs, spices, and lemon juice can turn humble beans (even frozen or canned) into something you'll be excited to eat.
1 medium onion, diced
½ teaspoon cayenne
½ teaspoon onion powder
2 tablespoons olive oil
1 (16-ounce) bag frozen baby lima beans, thawed, outer skin removed
1 jalapeño, minced
2 tablespoons lemon peel, plus more for garnish, julienned
2 tablespoons lemon juice
1 teaspoon sumac, plus more for garnish
1½ teaspoons za'atar
2 tablespoons chopped mint
2 tablespoons chopped cilantro
2 tablespoons chopped basil
salt and freshly ground pepper, to taste
1. In a large pan over medium heat, cook the onions with the cayenne, onion powder, and oil for 4 to 6 minutes.
2. Add the beans, jalapeño, lemon peel and juice, sumac, and za'atar. Sauté for 3 to 4 more minutes. Cool and toss with mint, cilantro, and basil. Season with salt and pepper.
3. Transfer to a shallow bowl and garnish with lemon peel and sumac.
Originally featured in A Veggie-Centric Paella Party Menu