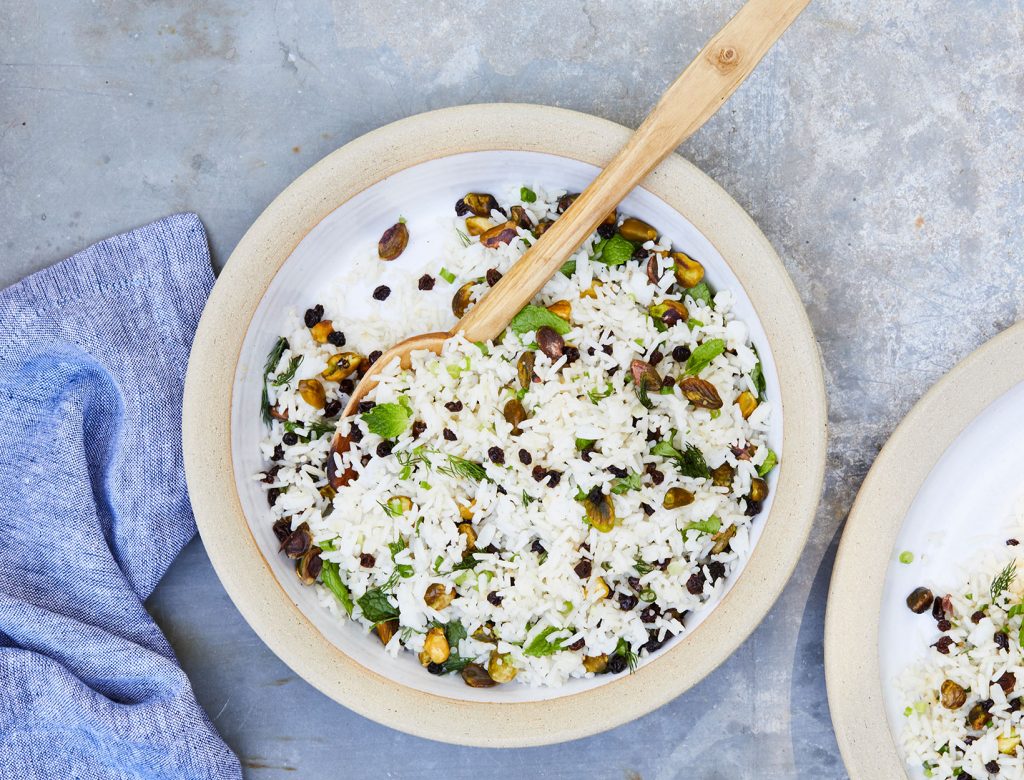 Herbed Rice Salad with Currants and Pistachios
This salad has a lot going on—fresh bright herbs, sweet-tart currants, crunchy salty pistachios, and toothsome basmati rice. It also happens to be easy to put together.
1 cup basmati rice
3 scallions, thinly sliced
¼ cup cilantro leaves
2 tablespoons dill leaves
2 tablespoon torn mint leaves
½ cup chopped pistachios
½ cup dried currants
Juice of 2 lemons
Olive oil, salt and pepper to taste
1. Cook basmati according to box directions. When done, add half the lemon juice and let cool.
2. Once the rice is cool add all the rest of the ingredients and toss well. Season with the rest of the lemon juice, salt, pepper, and olive oil.
Originally featured in Four Easy—and Impressive—Moroccan-Inspired Recipes