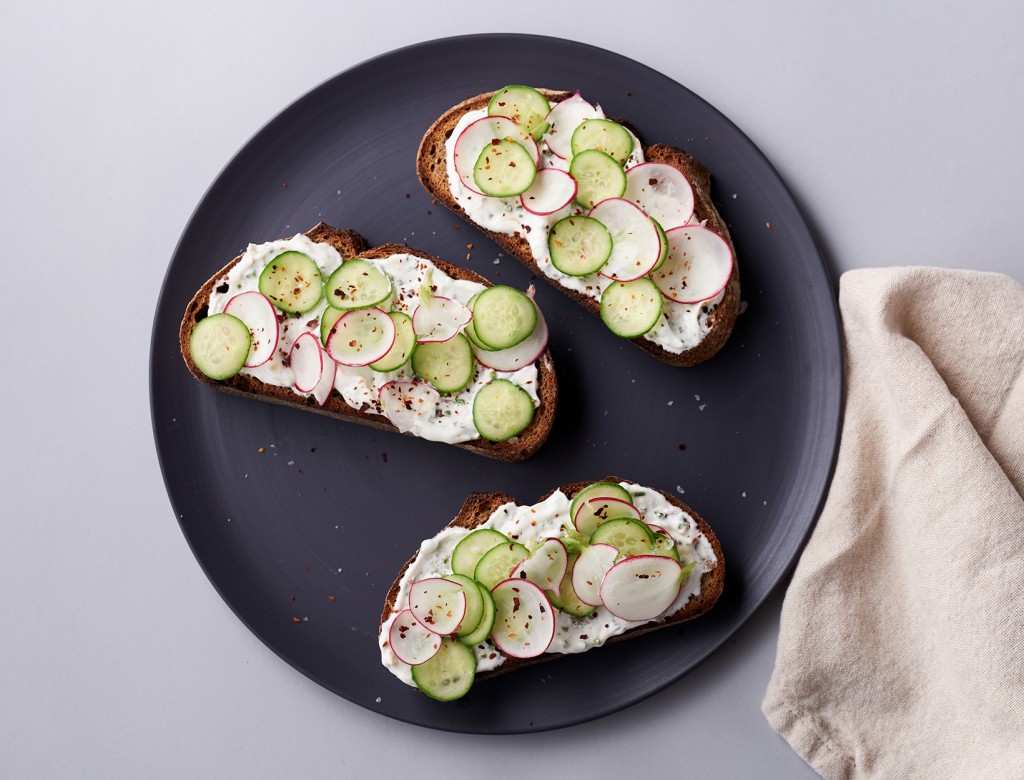 Herbed Labneh Tartines
Both labneh (thick and tangy strained whole milk yogurt) and wild fermented sourdough (bread that was made with wild fermented starter—you'll have to find a place that bakes their own) are a great source of gut-supporting good bacteria. That makes this easy breakfast tartine extremely good for you in addition to being extremely delicious.
1/4 cup labneh, greek yogurt or 1/2 cup of plain yogurt strained in a sieve lined with cheesecloth overnight in the fridge
2 tablespoons chives, finely chopped
zest of ½ a lemon, grated
1 generous pinch of salt
1 slice of seeded wild fermented sourdough bread
about a 1/2 cup of shaved vegetables such as cucumbers, radishes, beets, fennel, or carrots to top your toast
flaky sea salt and chili flakes for finishing
1. Combine the labneh, greek yogurt or strained yogurt with the chives, lemon zest and salt.
2. Toast your sourdough bread, then spread a dollop of the herbed labneh on the toast.
3. Top with a mix of your favorite shaved vegetables and finish with a pinch of salt and chili flakes.