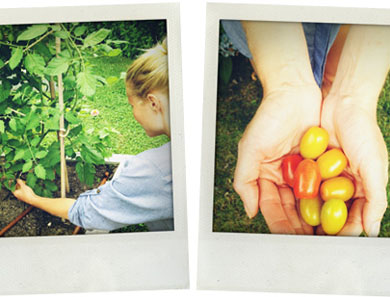 When they are ripe and in season, nothing beats a tomato salad, no matter how many times we have made them.
1. To make the dressing: Add the honey to the white wine vinegar and stir to dissolve. (If it's not dissolving, you can put the mixture in a glass bowl over low heat to warm it up.) Add a few healthy grinds of fresh pepper. Drizzle in the olive oil, add another few grinds of fresh pepper and a pinch of sea salt to taste.
2. Arrange the tomatoes on a serving plate. Sprinkle the cheese, shallots, scallions, chives and dressing over top.
Originally featured in Summer Tomato Recipes